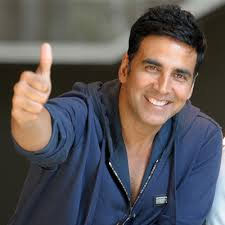 25 years ago this month, a martial arts expert and chef from Bangkok with absolutely no film background, made his debut in a movie called Saugandh. Today, he is one of the world's biggest film stars, one of India's highest paid actors and the biggest inspiration for strugglers. Self-made, Akshay Kumar is a man of class for the masses.
For Akshay Kumar Brothers is extra special as he completes 25 years in the film industry this August with a film on mixed-martial arts, which is how he started his career.
He says, "Brothers is very close to my heart, it means a lot to me, especially because it is a movie about Martial Arts, which makes it even more important for me. The movie is releasing in August this year, which also coincides with me completing 25 years in the film industry and it means so much to me that this happens to be a movie about martial arts commemorating the accomplishment of my 25 years, when it's because of my martial arts background that got me into the film industry in the first place. We're literally going a full circle."
One of the biggest contributors to the Indian film box office, Akshay Kumar's thirst for cinema and pleasing his fans worldwide hasn't died. The actor works as hard today as he did when he first made his debut, making around four projects every year.