Seems the shooting for Rani Mukerji's next film Hichki has wrapped!
Check it out!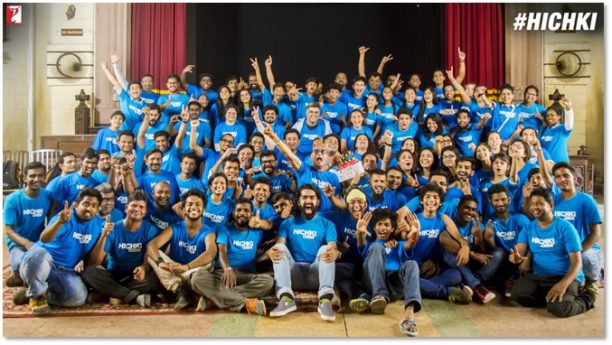 Yash Raj Films' Hichki, directed by Siddharth P Malhotra and produced by Maneesh Sharma stars Rani Mukerji. In Hichki, Rani will be seen in a positive and inspiring story about a woman who turns her biggest weakness into her biggest strength. Rani earlier elaborated, "I was looking for a script that would challenge and excite me, and Hichki came my way. Each of us has a weakness that pulls us back. It could be a disability or any condition but if we just look at it as simply a hiccup, we can emerge as a winner. It won't come in the way of achieving our dreams. Hichki is built on this positive premise and I decided to take it up."
Stay tuned for more!