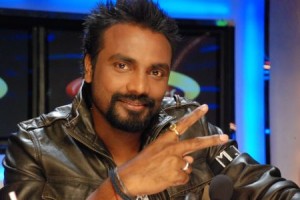 Choreographer-turned-director Remo D'Souza is busy with his second directorial venture ABCD, being shot in 3D.
He says working with the technology needs patience as it is time consuming but the end result is superb. "The process of filming in 3D is exciting but it's time consuming. It takes a lot of time. Stars need a lot of patience to shoot in 3D. But the result is outstanding," Remo told IANS.
His first film as a director was FALTU. "It is difficult to shoot in 3D with huge star cast. We can shoot only one scene a day, which is a little time consuming. If any actor decides to make a 3D film, the result will be outstanding," he added.
Talking about the title, Remo said: "The full form of ABCD is 'Any Body Can Dance'. This is the first Indian 3D dance film. The film has a beautiful story and we also have some best dancers from India and abroad."
"The film will showcase Prabhu Deva's story, Ganesh Acharya's story and is also about love and friendship. Prabhu Deva is playing a choreographer who is thrown out of his dance institution. After that he meets his old friend Ganesh Acharya and from there onwards they make their own team," he said about the story of the film.
Mithun Chakraborty will make a special appearance in the film."I will definitely request Mithun Chakraborty to do a special appearance in my film. He is my lucky mascot," he said.
Directed by Remo and produced by UTV Motion Pictures, ABCD features Prabhu Deva, Ganesh Acharya and some newcomers.