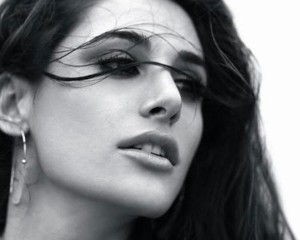 Fans of the Rockstar debutante can safely rejoice now that the half Czech and half Pakistani model turned actress has decided to make Mumbai her new home. Nargis Fakhri has indeed decided to wave goodbye to New York and her modelling days to pursue her career in India.
She says she's curious to discover where this new art could lead her. It seems that now that she's not even given the title of a 'model' anymore by many, there's very little point in continuing down the lane. At the same time she doesn't promise a life in Bollywood to her fans. "Nothing in life is permanent" is her mantra but for now Mumbai is as permanent of a home as its going to get for her.
TOI was quick to ask her on how she's taking the feedback from her debut and the actress very confidently replied, "I don't want to read too much into it, but the reactions have been great. I look at the negative comments too in a positive light. What one person may say as criticism may be what someone else really liked. And from that, I can learn to be much better." Now that's a whole new take on negative criticism!
While her story may be a fairy-tale for all the struggling actresses out there, the days post Rockstar offer and acceptance were not easy on Nargis. "I left everything behind. I had no family or friends here. I worked 10 hours a day, Monday through Sunday. There were all sorts of exercises in language and dance, and so many things about it were very difficult. Imagine being in a strange country and learning a new craft; being brought into a space that you know nothing about. It's very scary," shared the overnight star whose yet to sign a new project. Supposedly overwhelmed with offers Nargis has acquired a team to help her sort through scripts and offers.
Nargis's story brings to mind that of Katrina Kaif's who like Nargis left behind her world in England to start a very lonely life in hopes of pursuing a successful career in Hindi cinema. A hardship that has paid off and how! Here's hoping Nargis's has the same luck in the crazy world that we lovingly call, Bollywood!