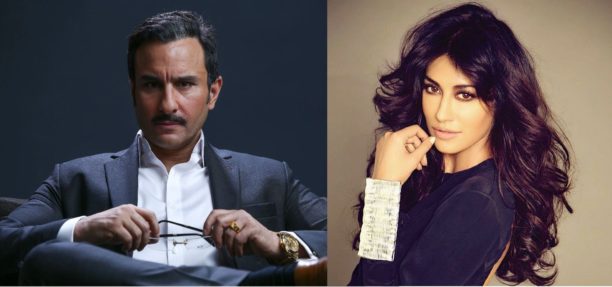 Since it was first announced and we saw the first poster Saif Ali Khan's Baazaar, which is produced by Nikkhil Advani, has been on our list of movies to watch out for! Now we have have confirmation that it will be Chitrangda Singh that will be starring oppisite Saif!
Rumours were abuzz that Chitrangda has replaced Prachi Desai in the film, Advani clarified that Chitrangda was always the first choice.
"I'm happy that the cast is looking so exciting. We have Saif, Chitrangda, Radhika Apte and Rohan Mehra (making his acting debut). The shoot has just begun and will be wrapped up by mid-August while the film is slated for a December release. Prachi has expressed interest in working with my production house but that is for another project. As far as the role of Mandira in Baazaar is concerned, Gauravv K Chawla, my director, came up with the idea of casting Chitrangda," Nikkhil said.
The film maker also explained that director Gauravv wanted to make sure that the script was locked before an actress was approached for the role. Talking about Singh's comeback, Advani added, "I won't call it a comeback but just the fact that she hasn't done anything for quite some time was instrumental in us considering her because it's a powerful character that's silent and simmering, like a volcano about to erupt. Casting her opposite Saif makes the film about strong actors and characters."
Baazaar stars Saif Ali Khan, Radhika Apte, Chitrangda Singh and debutant Rohan Mehra. Stay tuned for more!