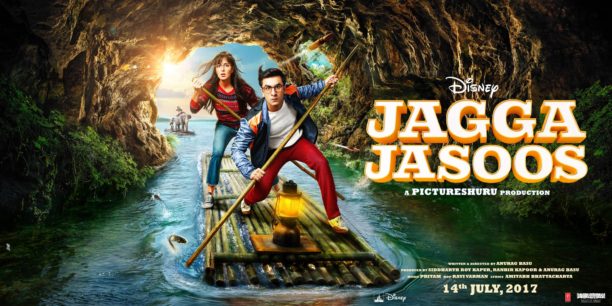 Starring Katrina Kaif and Ranbir Kapoor, the Anurag Basu directed film Jaaga Jasoos has a release date and we can't wait.
The film, which we have heard is a musical featuring over 29 songs by Pritam, tells the tale of a young detective who sets out to look for his missing father on a journey that takes him on a life-changing adventure. Jaaga Jasoos is set to hit theaters on July 14h. How exciting is that?
Describing the film, Ranbir told NDTV earlier, "It's adventure, it's mystery, there's a musical, there's romance, there's comedy and it's the kind of films that I will always want to make on screen if I was a director."
First we have the trailer ICYMI

It certainly seems as if we are in for a wild ride and we can't wait!
Here are some pics and gifs to tease you!
शतुर्मुर्ग पर भागे
चले दरिया पार,??
आ रहा है नया poster,
बस थोडा इन्तज़ार ?#JaggaJasoos #KatrinaKaif #AnuragBasu #RanbirKapoor pic.twitter.com/0fuP12dpf8

— UTV Motion Pictures (@utvfilms) May 24, 2017
Not so far ?
More Jagga in एक hour!??#JaggaJasoos#KatrinaKaif @basuanurag #RanbirKapoor @disneyfilmindia @bindasstv pic.twitter.com/1jwB4G1rSE

— UTV Motion Pictures (@utvfilms) May 24, 2017
We hear the next look we will get will be a the first song, so watch this space for more!