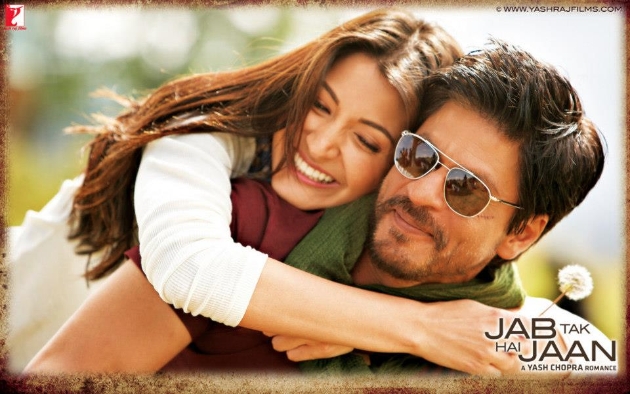 Jab Tak Hai Jaan is not only one of the most eagerly awaited movies of 2012, but also one of the most eagerly awaited soundtracks of 2012. Yash Chopra, A R Rahman and Gulzar have come together for the very first time for Chopra's last directorial venture. Needless to say, expectations are sky high. BollySpice attempts to deliver a verdict.
The much talked about Challa Challa opens the album. A spirited contemporary sufi of sorts, 'Challa' has been the subject of praise and criticism alike. Rabbi Shergill's ('Bulla Ki Jaana') soulful vocals and Gulzar's lyrics against the backdrop of Rahman's well-arranged strings, make an undeniably formidable combination. The choice of having Rabbi sing for Shah Rukh Khan on other hand is questionable at best. Any other composer would have opted for current sufi favourites, Rahat Fateh Ali Khan or Kailash Kher, even Sukwinder Singh, but that is not reason enough to dismiss what for all intensive purposes is a great track.
Saans manages to achieve what 'Challa' arguably could not, instigating the feeling that one is listening to a track from a Yash Chopra romance saga. Rahman commands a variety of instruments and blends them into a melodious and haunting romantic duet. The track's grand opening with various instruments from the violin family is particularly breathtaking while the light dhols give it a dramatic flair. Mohit Chauhan ('Saada Haq' – Rockstar) and Shreya Ghosal ('Chikni Chameli'and many more) are at helm of this duet. However, one cannot help but miss the likes of Udit Narayan or Sonu Nigam and Alka Yagnik, Lata Mageskhar or Asha Bhosle rendering this track. Regardless, Mohit and Shreya complement each other and exude the fierce passion the lyrics command. The repetition of the word 'saans' in the chorus argubaly falls short of the degree of articulation one expects from Gulzar but the reminder of the track more than makes up for this. The aforementioned dhols take charge in Saans (Reprise) to infuse an aura of melancholy around Shreya's excellently morose vocals.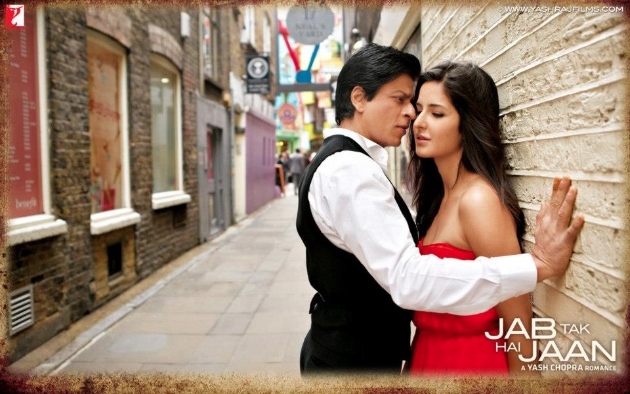 The tempo increases with the trendy Ishq Shava by Raghav Mathur and Shilpa Rao ('Jazba' – Ladies v/s Ricky Bahl). Instead of resorting to mindless techno for this dance/club number, Rahman has employed an array of exotic sounds that resemble middle-eastern and Latin-American music, which in turn extenuates Gulzar equally exotic lyrics. However, it is Raghav Mathur's flirtatiously brilliant rendition that makes this number worth your while.
Heer by Harshdeep Kaur ('Katiya Karoon' – Rockstar) is a lyrical and vocal delight. The minimal music highlights Kaur's stellar vocals which in turn encapsulate the hope and lament in Gulzar's lyrics perfectly. Gulzar's references to tragedy of Sahiba-Mirza undoubtedly increase the intrigue surrounding the film's plot.
Jiya Re by Neeti Mohan (of the band Aasma) gets off to the promising start but falters soon after. The track's backbeat, while peppy and catchy, is relatively typical and mediocre, which is a real shame as Gulzar's enthusiastic lyrics and Neeti's energetic vocals make a good pair.
The title track emerges surprisingly late in the album. Jab Tak Hai Jaan at first instance appears horribly disjointed and confused, but once listened to in its entirety, its beauty become apparent. The song has heavy traditional undertones and a qawali interlude as well. Javed Ali ('Guzarish' – Ghajini) begins the track, hands it over to Shakthisree Gopalan and then they both come together at the end of the track. On their own, Gopalan and Javed seem like an odd pair but they sound great when they come together. As a afterthought, the track has more qualities of a background score than a full on musical number.
The album draws to a close with Ishq Dance, and Jab Tak Hai Jaan – The Poem. 'Ishq Dance', an instrumental, is reminiscent of 'Raga Dance' from Taal, but is nowhere near as remarkable. Shah Rukh Khan recites Aditya Chopra's beautiful poem Jab Tak Hai Jaan, against the backdrop of Rahman's music. Though well penned it may sound cheesy to some and perfectly acceptable to others. What cannot be disregarded is the musical quality of the track, presumably a prelude the film's background score.
In conclusion, Jab Tak Hai Jaan leaves you with mixed feelings. It is neither as impressive as Rahman's previous outings (Raavan, Rockstar and Jodha Akbar) nor lives up to the precedent set by previous Yash Chopra romances. The absence of an obvious timeless classic like 'Tujhe Dekha To' or 'Tere Liye' is slightly depressing. Nonetheless, it is still an outstandingly well-made album with some great tracks to its name. 'Challa', 'Saans' and 'Heer' obviously come out on top while 'Ishq Shava' is just too much fun to ignore. The rest are still Rahman compositions and are impressive all the same. Basically, shed all preconceived notions, high or otherwise, and you will definitely enjoy it.