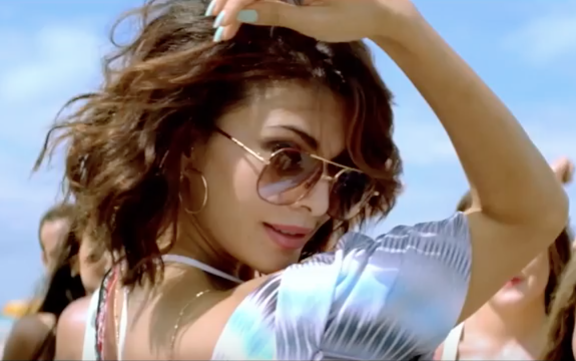 Bringing back the cool comedy-action genre, A Gentleman: Sundar Susheel Risky, starring Sidharth Malhotra and Jacqueline Fernandez, is set to hit theaters on August 25th.
Written and Directed by Raj and DK (Raj Nidimoru and Krishna DK – Go Goa Gone), A Gentleman tells the story of Gaurav (Sidharth) who is on a mission to settle down. He already has a boring 9 to 5 job, and has just bought an oversized house and a minivan. Now, he is in the process of charming Kavya (Jacqueline) into marrying him. Except Kavya is dreading the thought that he is going to pop the question, because she is in no hurry at all and wants more excitement in life. She so wishes that this Sundar Susheel gentleman gets a bit more risky. When an assignment takes Gaurav to Mumbai, a case of mistaken identity causes some serious trouble. Risky Rishi (Sidharth) brings a bunch of dangerous operatives into his life. Soon, trouble follows Gaurav to Miami and literally threatens to blow up his dream life. What happens in the end? Well, you will find out on the 25th!
The fabulous Jacqueline Fernandez chatted with Stacey about all things A Gentleman including playing this cool character, shooting in Miami, training for 'Chandralekh', the action she loved doing and more!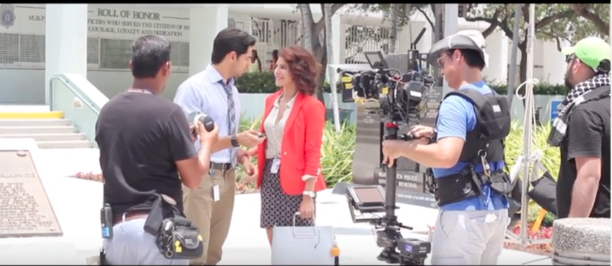 What influences your decisions of what films you want to do?
I look at a couple of factors and then I just try to add up the pros and the cons. Sometimes things just jump out at you, like a certain director or a certain role or a certain script and then you just kind of go with that. But, I think for me, the number one thing I always have looked at is box-office and when I say box-office it means that I am looking at the combination of the script, the director, the co-actors, the production – it is the combination of everything. That is a very, very important factor in the kind of films I choose. If it was just something that I had just to go on with gut I would probably have to say a really, really good director. The only way and reason that I probably would not even ask for narration would be if a really, really good director came to approach me for it. I would go with my gut and go under his guidance.
Your character in this seems has two sides to her, there is the normal everyday girl and then the one that wants has this desire to be wild and adventurous. Is that true and how did you play both sides of her?
Yes! She's really this outgoing, fun loving kind of person, who's into adventure and sport except for the fact that she works a 9-5 job. She is someone who is super independent. She speaks her mind and knows what she wants. She is a very, very real person. She has that streak in her where because she does lead kind of an ordinary life she plays Xbox and she races cars on her Xbox. She would be into adventurous sports. Even if they go out for a night with the office she would be the one dancing on the pole. (Laughs) She would be drinking beer, while Gaurav, who is played by Sidharth, her really good friend, he would be asking for wine or things a little bit more sophisticated. So she's a risky aspect in terms of the Gaurav/Kavya relationship.
The weirdest thing is when I had the narration on Kavya; I was, first of all, taken a back at how similar I was to this character. I really saw a lot of similarities in her with me. I think that kind of made it easier. Also when I saw the directors' vision of how they wanted me to play Kavya, I was really like 'Wow, I can totally do this!' I think that is what I really like about her – the fact that she is so real and that kind of made it easier for me to play her!
Later in the film, it seems you get more into the action, and I know you have done action movies before, but you never really go to do the action scenes, in this one you got to do some, shoot guns and things like that. So how was that experience?
That was amazing. And that is so true; I have been a part of really big action films like Race, Kick, Dishoom but I never got to do any of the action. This is really, really something different for me and I was so happy when I heard that I would be doing this. It is so my character to be pulling out these two guns and firing at people. When she finally gets a chance to do that I get so happy for her. (Laughs) I am like 'You Go Kavya!' (Laughs) For me, as well, I am someone who really loves action as a genre. I really, really wish there was more for actresses. The fact that I got to do quite a bit in Gentleman was just really exciting. I keep telling Raj and Dk, 'Guys, make a part 2 and just make sure I am doing all the action!' Right It's about time!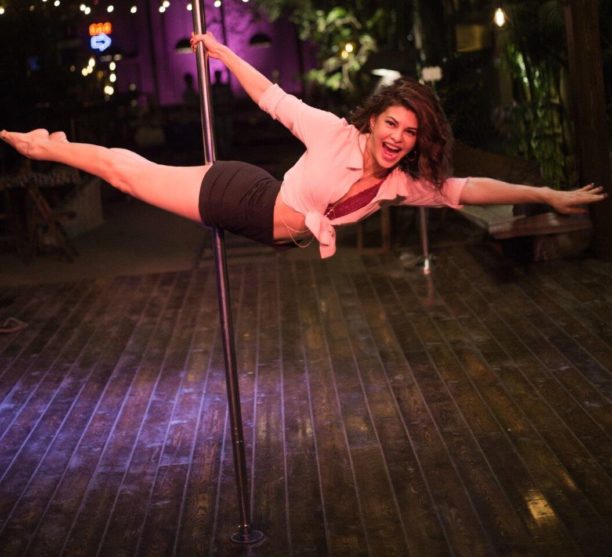 You mentioned that dance on the pole in 'Chandralekh'. That uses so many different muscles and must be really difficult, so how was it to train and then film that dance number over and over again?
It was crazy! I trained for 2 months, and even on the second month my body was so sore and still not completely adapted to working on the pole and pulling myself up and doing that crazy stuff on the pole. And you know whenever I was doing it I was pulling muscles here and getting bruised there and knocking myself over and falling a couple of times.
Honestly the couple of seconds that you saw in the song, I shot those completely on painkillers. Really! I was in a daze. I actually remember that shoot, it was a night shoot and we were shooting at like 4 in the morning when we did that pole-dancing bit. I was warming up and training a bit and I pulled something. Yes, during my warm up I pulled something. My physio guy was there and he prescribed like one pain killer, but I didn't tell him that I was really scared because I didn't want to feel pain or perhaps even pull it more so I took another one within like a span of 5 minutes. So the entire sequence was like one big purple haze. But we did manage to get what we wanted. It just made me really happy that we were able to do something different. To bring something new to the table.
You are someone that works out and is fit and for it to be such an experience for you that really shows how hard this actually is.
Exactly! It was! I think people misunderstand how athletic you have to be. It is an amazing exercise. You should do it! I still do it now from time to time.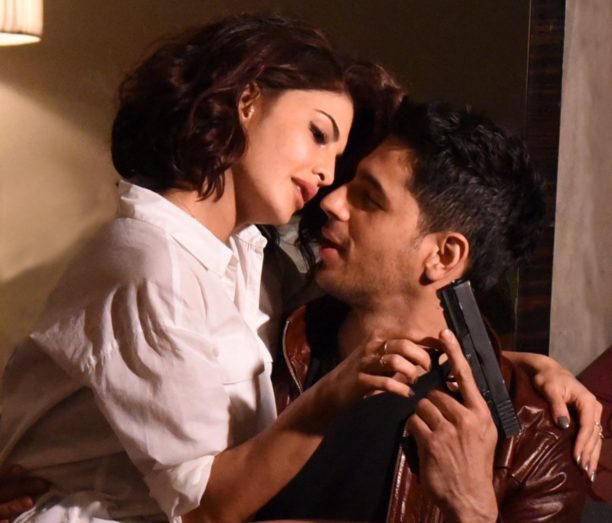 Tell us about working with Sidharth both as Gaurav and Rishi.
It was amazing! Sidharth and I worked together in Brothers where I played his sister-in-law and honestly that was kind of weird. (Laughs) I remember thinking to myself, 'Gosh I hope we get to do something together in the future where I play his love or something.' It was great, because during Brothers' promotions we found out that we were doing A Gentleman together. We have known each from before as well and that always helps to be comfortable and really do well. Get performances out of each other and support each other as well. He's very patient. He's easy going. He has a very cool, calm energy.
We all got along really well, I mean even with Raj and Dk, they are so much fun to work with. They are really like young and cool.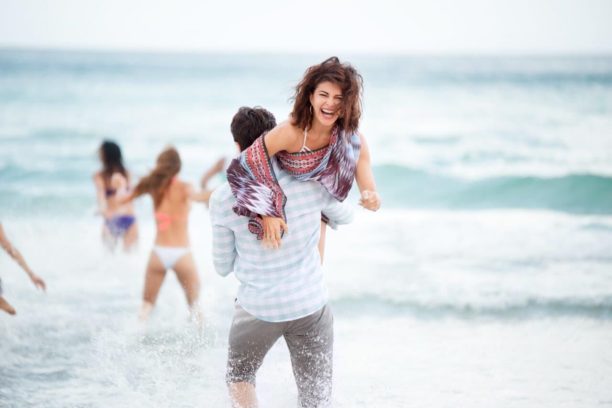 Let's talk shooting in Miami…
Miami was like the icing on the cake. You know, honestly, that was like the 4th thing on my list of why I wanted to be a part of this film! Of course, I want to go shoot there, take me there any day! (Laughs) It was great. We shot really long days, because it gets dark quite late there but we did still find a lot of time and enough time to go out to the clubs and the pubs and the pole dancing bars. We went out to see the scenes and the streets – the street clubs, the streets bars and restaurants – a bunch of things. It was great because the crew really bonds when we get to do stuff like that. Miami was one of the craziest places I got to shoot in.
What do you love about acting?
What do I love about it? Oh My God. It is such a beautiful process; it is such a creative outlet as well because you know from start to finish you get to be a part of this story telling. You get to kind of create a world out of nothing, out of just text and you get to make it real. For me, just imagining and inventing a character and bringing her to life gives me a lot of excitement and inspiration. I love it! I am almost addicted to that! I approach every single role and film with the same enthusiasm as if it was my first. Except this time I have a little bit more experience. I kind of know what more questions to ask, what things to do and not to do. I love it! I love that it gives you a rush; it is exhilarating. It's spontaneous. I love everything about it actually!
Apologizing that she had to go and with a 'lovely to talk with you Stacey' she was off to more promotions. We have said it before, but she really is one of the nicest and coolest stars to interview. We look forward to talking with her again! And yes, Raj and DK, we would love to see her as the action star in A Gentleman 2!
Be sure to see A Gentleman in theaters tomorrow.