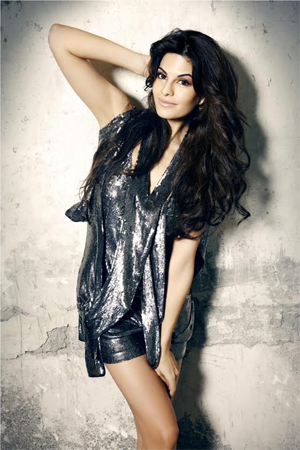 Jacqueline Fernandez recently met one of her all time favorite actresses, Hema Malini. Jacqueline interacted with the veteran actress on the sets of an ad film shoot. The duo bonded over a variety of topics and reminisced about her early Bollywood days. A big fan of Hema Malini, Jacqueline even requested the actress to teach her some Bharatnatyam moves.
This was an opportunity of a lifetime for Jacqueline and she was thrilled about it. The actress added, "She is one of my favorite actresses. I have grown up watching her films. Meeting her felt special. We spoke about films, and how things have changed from the time she was a leading lady in Bollywood to now."
Despite being in the industry for six years now, Jacqueline had never met Hema Malini prior to the shoot. Speaking about the opportunity, the actress reveled, "I had seen her at events, but this was our first one-on-one interaction."
She concluded, "The kind of grace she has is amazing. It is something I hope I can bring to my performances too."
Jacqueline Fernandez will be seen in upcoming film Dishoom, Flying Jatt and Housefull 3 next year.