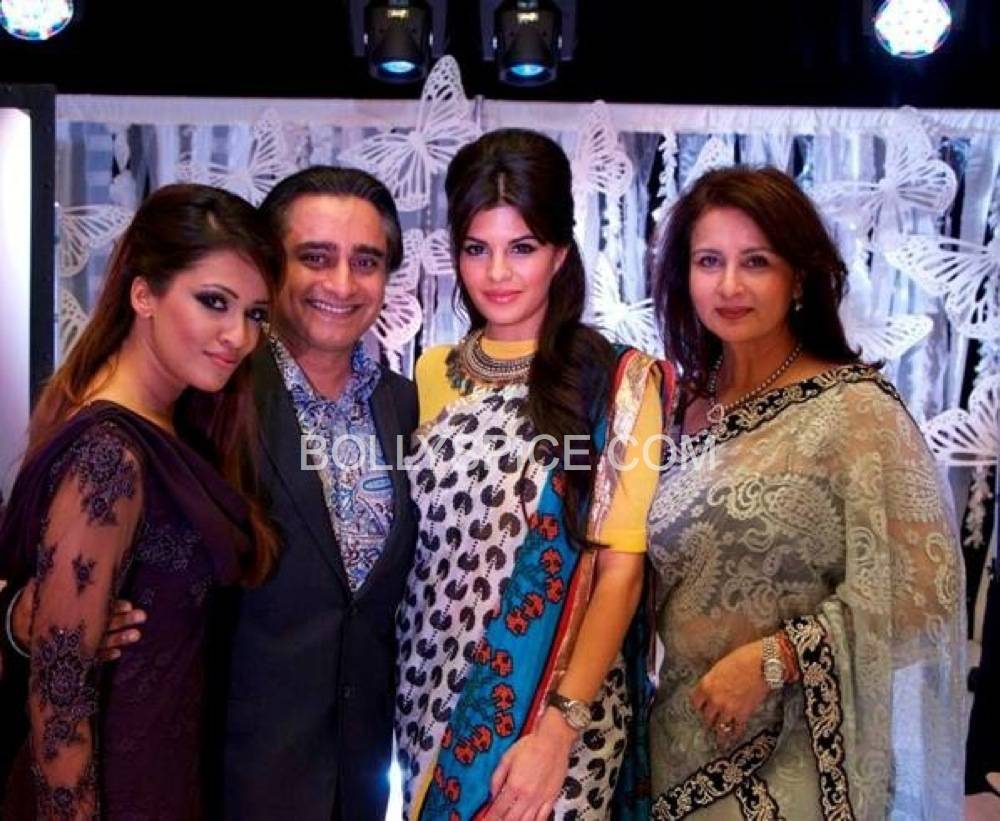 India's leading fashion designer Payal Jain yesterday mesmerised London with her breath-taking collection 'Butterflies In My Heart'. The seasoned couturier showcased her collection at the Le Meridian Hotel, in aid of Pratham UK's open programme which gives dropout girls a chance to complete their education and acquire skills for employment.
The event raised a staggering £42,000 for the charity that was attended a 350 strong audience of women. Guests were seen enjoying the event which was hosted by TV presenter Tasmin Lucia Khan who captivated the audience with her charisma and even encouraged lively exchanges between the celebrity ambassadors Sanjeev Bhaskar, Jacquline Fernandez and Poonam Dhillion when asked the question 'What is your top beauty secret'.
The entertainment continued through the afternoon as guests were seen enjoying a high-octane jewellery exhibit from Delhi-based designer Neety Singh and a performance by Sky's Got To Dance winners 'Pulse Collective'.
Jain selected Pratham UK as the charity of choice for her UK launch as she has always truly believed in thoroughly giving back to the community that has supported her thus far. Over the years, she has had several fashion shows, the proceedings of which go to NGOs she works closely with. She said "I am really pleased to have supported Pratham for my London collection launch.
The charity works tirelessly to improve learning levels amongst underprivileged children and as celebrities we have the responsibility of supporting causes that truly make a difference. The crowd was fabulous; probably the best-dressed on a Wednesday afternoon in London and I thoroughly enjoyed being here".
Jacqueline Fernandez said: "No child should be deprived to the basic right of education as I honestly believe it is a pre-requisite to get anywhere in life. I am so happy to be a part of a charity that is so hands-on is making this happen for the large proportion of the under-privileged in our country".
Sanjeev Bhaskar added: "From the most basic level it is education that matters – and any project that focuses on education, particularly children, is very close to my heart. I think Pratham's approach to it, which is to get in and educate, is the right approach to get more children educated".
Shalija Sharma, chair of Friends of Pratham said of the event: "I have been overwhelmed by the support that we have received for event. It is an inspiring cause to be a part of as I truly believe that knowledge is an asset that no one should be deprived of and Pratham is doing a great job to provide this asset to many young children".