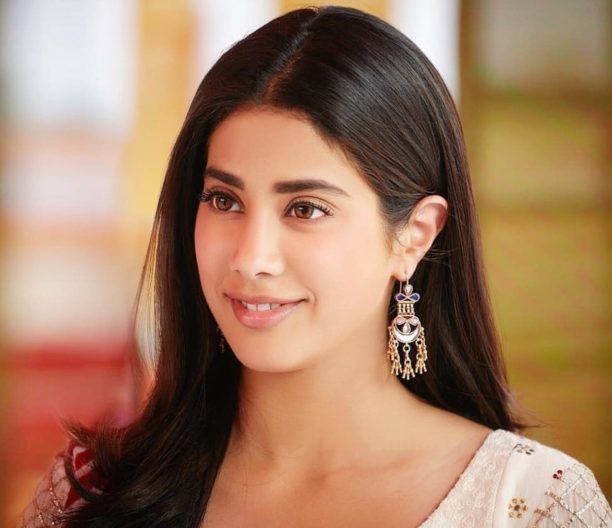 Ever since her big Bollywood debut was announced, all eyes were on Janhvi Kapoor and eager to see what the young actress would bring to the silver screen. With her impressive debut in Dhadak, the gorgeous star has already proved just why she had industry circles buzzing as the talent house made a splash with Dhadak.
Janhvi received rave reviews for her performance in the film with the critics, trade and audiences alike all praise for her innate charm and star screen presence.
The industry has been all praise for the young star. Said an emotional Shabana Azmi, "Sridevi wish you were here to watch your daughter #Janvhi's debut. You would have been so proud .. A star is born".
Madhuri Dixit said, "Janhvi, I'm sure you will win over everyone with your wonderful performance."
Javed Akhtar said," Janhvi, you are really a worthy daughter of a worthy mother. Lots of love."
Filmmaker Ashutosh Gowarikar commented, "#JanhviKapoor is so immensely watchable! She surprised me with her ENDEARING performance!".
Sidharth Malhotra, "Brilliant debut performances by Ishaan and Janhvi"
Anil Kapoor, "Saw #Dhadak last night and all I have to say is #JanhviKapoor & @imIshaanKhatter both are already stars! Their innocence & love will steal your hearts for sure! Loved it!"
Ekta Kapoor, "Saw #dhadak! Fanatastic!!! Doesn't look like An adaptation! Doesn't feel like the actors are newcomers! Real raw riveting!"
Suneil Shetty, "Very well done #JhanviKapoor & #IshaanKhatter! Absolutely outstanding performance in #Dhadak @karanjohar you have once again given bollywood it's two new rising stars guided brilliantly by @ShashankKhaitan"
Arjun Kapoor, "Janhvi you left me speechless so bloody proud of you…"
Sonam K Ahuja, "What a stunning debut @janhvikapoor so so proud! Moved beyond words"
Not only that, fans and audiences have nothing but praise for the young actress!
We cannot wait to see what she brings to the big screen next!
Dhadak, also starring Ishaan Khatter and directed by Shashank Khaitan is in theaters now!