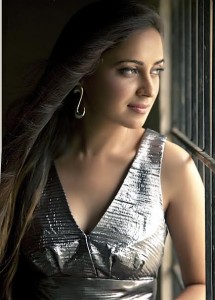 From Dubai to Mumbai, it has been quite some journey for young Japinder Kaur who is making her foray into the world of Bollywood. An erstwhile assistant to Prakash Jha (with whom she worked on Aarakshan) and boasting of a blooming post production studio in Dubai (which she runs with her brother Tarnpreet Singh – who is also the producer of her debut feature film), Japinder is stepping into Bollywood with Dilliwaalli Zaalim Girlfriend. We get into a quick conversation with her.
A love story with a thrill element to it – Guess Dilliwaalli Zaalim Girlfriend is one cocktail of a film?
While it is my first film, I pretty much feel that I am an audience first. I don't have any checklist or criteria that I am following at all. As an audience when I watch a film, I enjoy a cocktail. Same is the case with my friends and family. In that sense I always wanted to make a film since I was in school as this is when a lot of ideas came across your mind. I was working on these and in Dilliwaalli Zaalim Girlfriend, I have brought in a lot of those elements from my school and college days.
How did these real life references influence you?
A lot of times there are very nice stories with lot of emotions that come your way but then they don't get slotted in a concept per se. I wanted the concept of my film to be something that everyone can relate to and also understand in their daily life. That's the reason why I chose the subject of Dilliwaalli Zaalim Girlfriend which has a young flavor to it, deals with relationships and also touches upon financial matters that get impacted, albeit in a lighter vein. Mixture of all things make Dilliwaalli Zaalim Girlfriend entertaining as one's problems may not always be emotional; there could also be some other factors that impact as well.
Well, we would like to see how it all unfolds on screen once this Divyendu Sharma (Chashme Baddoor, Pyaar Ka Punchnama), Pradhuman Singh (Tere Bin Laden), ex-Miss India Prachi Mishra, Ira Dubey (Aisha) and veteran Jackie Shroff starrer light hearted musical comedy releases all over on 20th March.