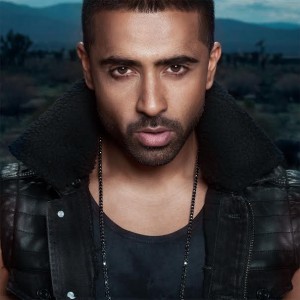 "Out of all of the stuff I have done in my whole 12 years, the Mistress series I and II are the most enjoyable processes I've ever been through and definitely, I'm most proud of that music" – Jay Sean
Jay Sean has never been afraid to follow his heart. A straight A Grade student, he dropped out of medical school to pursue his career in music. And the rest as they say, is history.
15 million singles sold. A five times platinum selling artist. Record breaking. Future shaping.  Critically acclaimed.
The first South Asian to have topped Billboard's top 100, Jay Sean's single "Down" went to number 1 in the US, sold more than 3 million copies and made him the most successful British male urban artist in US chart history.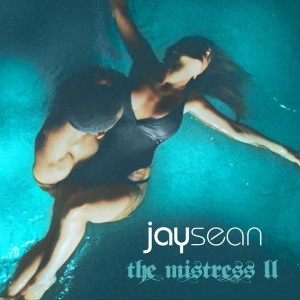 The artist was signed up by label Cash Money 6 years ago.
Within this time we saw the release of 2 albums – "All or Nothing" and "Neon".
Regarding the departure, Sean states: "I had and still maintain a great relationship with [Cash Money CEOs] Slim and Baby. They believed in me and my talent and our partnership obviously garnered a lot of pop success. But, it got to the point where I was chasing pop success and 'the smash' when really my heart wasn't in it anymore," he says. "That's not why I got into this game."
Now Jay Sean is back independently with his new mix tape, The Mistress II and his first single, "Tears in the Ocean". The mix tape marks a return to his roots. The hero is still true to the music that initially made his heart beat. And to the dream that made Jay Sean the role model and beacon of hope for many across the globe.
Aashi caught up with Jay Sean to talk more on his decision to leave Cash Money, Mistress II, his struggle, his triumph, his happiness, words of wisdom and of course, Bollywood.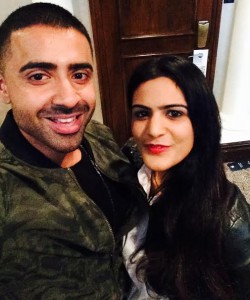 FOLLOWING HIS HEART
Aashi Gahlot: You're a man who has always followed his heart. You left med school to pursue your music career. You've had to make choices throughout your success. And now you're leaving Cash Money. How are you feeling?
Jay Sean: You know what? I feel right now like I can breathe a little bit because it got to a point where – it was difficult for me. It sounds really strange but when you have the amount of success that I was having at that label in one particular lane, and that lane was pop music. It was very difficult for me to then veer off that lane and go into where my heart was actually happy. And that's in R'n'B music.
I think oddly enough – it's actually not that odd! My fans are also happier when I give them that kind of music than the pop music I was giving them – my core fans. My fans from the very beginning. They I think are very, very happy that I left because now I can do and give them the kind of music that they always wanted from me.
AG: What would you say is the key to following one's heart?
JS: You know what it is? It's like- for me I just have to do what makes me happy. If I'm not happy I can't stay in that world. I can't you know. There's a few things in this world that make me really, really happy and put a massive smile on my face – from you know, ear to ear. You know what I mean? No matter what you do it's like that's where you know you belong. It's literally as simple as that.
AG: What makes you happy?
JS: The simplest things man. It sounds so stupid but just like – my family makes me happy, my baby makes me happy, my fans make me happy when I know that I am giving them something that they enjoy. The very, very, very simple and basic things in life actually make me happy. Not the amount of Twitter followers I have. Not the amount of Instagram likes I get. None of the stuff that I think too many people are caught up in now days. A drink with my best friend makes me happy. You know? Things like that. It's those things that don't leave me and haven't left me are probably the reason why I am still so happy today!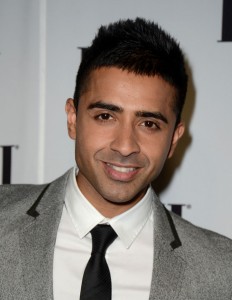 AG: What have been your biggest achievement and your biggest challenge throughout these years of your music career?
JS: I've been very lucky to get a lot of accolades and achievements and we did break a lot of records man being like one of the only Indian guys doing this. I was up against a million challenges and a million hurdles. Some of those hurdles were ones that other pop stars did not have to come across because they weren't part of such a minority group. So it was easier perhaps a little bit if I wasn't such a minority. But that doesn't mean that I would have enjoyed it more because the amount of enjoyment I get from knowing that I had a big obstacle – many obstacles – but overcame them. And not only did I overcome them, but I won and that for me gives me a lot of sense of achievement.
I am to be honest actually a very, very high achiever on the whole. That's how I am. In school I was always about trying my best and I was a straight A Grade student. Even when it comes down to stupid things like working out I'm very anal about it. You know I put myself in a position where I like to try harder than the next guy – where the next guy would stop and fail is where I'll be like, naa I'm carrying on.
AG: You know how life always tests us harder and harder sometimes. And the obstacles just get tougher – sometimes we all feel like giving up. What is your advice to all out there who are facing obstacles yet trying to achieve dreams and ambitions?
JS: Listen look at the people – I read the biographies, read the quotes and read the life stories of the most successful people in the world. And they have the most failures.
You have to remember that they not only have the most failures but have the most rejections. So when you have all of these geniuses, scientists, nobel prize winners, the person who first said we can get man on the moon, the person who invented electricity – the person who invented all these things that we need right now – there were a million people telling them that they were crazy, that they are stupid, that they are dreamers, that they are dumb, that they should go and get a real job… But look what happened. If it wasn't for those people we wouldn't be here.
So you have to have such undying faith in yourself. And you have to understand that most people don't want to see you win because they don't have the courage it takes to be as ruthless as you are – as determined as you are, as ambitious as you are. They can't do it so they don't want to see you do it. So when it makes them feel better – it would make them feel better to see you lose. So you have to disassociate from all of that. And go with what you want. And ultimately what makes your heart happy. That's what I personally think.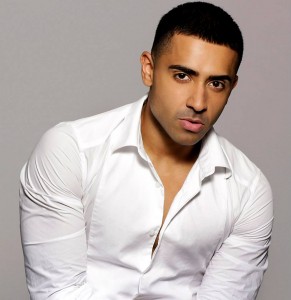 AG: What inspires your music? All completely real life?
JS: You know I do write a lot of fiction based stuff. I mean a lot, a lot of fiction based stuff. If I just wrote every single song about my life I don't think that would be particularly interesting for everybody! But you know there are songs I've written for girls that I was with at the time, stuff that I was going through where I needed to get it out and it ended up being a beautiful song. I just believe as a song writer there's something very ethereal about song writing its stuff that you can't really understand – it's kind of just a little bit, "airy-fairy" you know? I believe that songs are already written and you have to be in the right mood to grab those lyrics and grab the melodies – and if the right day and all the planets align and everything comes together everything will work out perfectly! Therefore there are songs like that that have just come together and mean a lot to me.
But on this mix tape, out of all of the stuff I have done in my whole 12 years, the Mistress series I and II are the most enjoyable processes I've ever been through and definitely, I'm most proud of that music. Because nobody interfered. It was just me in a studio with my engineer and writing the songs from start to finish.
BOLLYWOOD
AG: What's your favourite Bollywood film?
JS: It would probably be a Shah Rukh film! Maybe Dilwale or Kuch Kuch… you know  one of those obvious ones! But songs wise it would be something from Saajan or Aashiqui. Again I was a kid who grew up in the 90's. And the 90's Bollywood, 90's Hip-hop and 90's R'n'B was just the best! You can't compete!
AG: If you had the chance to sing one Bollywood track and it was being released as an original, what would it be?
JS: Probably Kal Ho Na Ho – just a beautiful  song. When I hear Sonu Nigam sing that I get shivers, I get tingles because his voice is just incredible. It's a beautiful song. Bollywood has so many amazing melodies and the sentiments are amazing.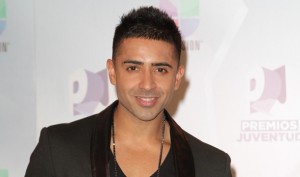 AG: Favourite Bollywood actor/actress?
JS: Probably Shah Rukh, Amitabh Bachchan and Priyanka Chopra.
THE FUTURE
AG: Where do you hope to be in 5 years right now?
JS: I definitely want to still be doing music, writing music. I would love it if my career could span over 15 years. It would be mind blowing! It would be incredible. I do love that. I do love making music. But I've also set up my own management company, my own record company, my own production company. So all of these things side line projects I'm bringing a new artist through. I'm bringing a guy through called Rajiv Dhal through. He's an Indian guy from Boston. Amazing great voice, very talented, down to earth, humble, funny, good looking –he's got everything it takes. So you know I want to see him win. It will give me a lot of joy to see him come through and do some of the things I've done.
AG: You know – that's the sign of a person with a good heart. Who wants to see someone else do well…
JS: Yeah you know why – because I know what that feels like. I know how good that feels. So why should I be upset when I see someone else winning because that's a beautiful feeling. And I like that.
Watch Jay Sean's "Tears in the Ocean" here: