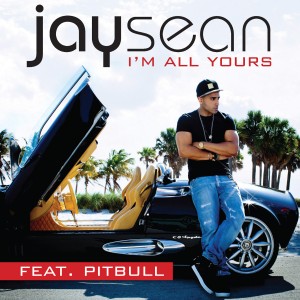 After just two weeks of release, Jay Sean proved once again that his fan base is a formidable power to be reckoned with. "I'm All Yours" featuring Pitbull reached the top 20 on the iTunes chart and the track sold 51,000 units in the first week alone. "My fans have been the foundation of my career since day one. They know that when I release a record, I put my heart and soul into it and they react instantaneously. It's my gift back to them for being so loyal and I refuse to disappoint them." says Jay Sean remarking on his phenomenal release week sales.
Top 40 radio stations across the US have taken note of the powerful fan base Jay Sean commands and reacted in kind. Sirius XM 20 on 20, 103.5 KISS FM (Chicago), 104.3 NOW FM (Las Vegas), 92.7 REV FM (San Francisco) and many more have the record in rotation giving "I'm All Yours" a strong bullet on the charts.
Jay Sean will reveal a surprise for his fans very shortly with a wildly anticipated remix from none other than the legendary Rishi Rich. This will mark their first collaboration in over 5 years – and it will not disappoint!
Check out the I'm All Yours video

You can get get your copy of I'm All Yours at iTunes!