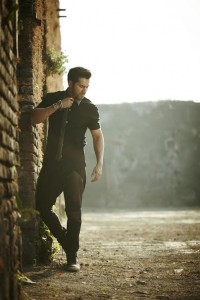 'Jee Karda' from Badlapur has been making the right noise ever since the audio of the song was released and it has managed to become popular within no time amongst the youngsters who are now eagerly waiting for the release of the video of the song. Additionally the audio has already listed itself in the top ten list of all chartbusters.
While this energetic track is making its round on everyone's playlist, what we hear now is that 'Jee Karda' is going to be the first ever Bollywood song to take over the YouTube India page, which will have 'Jee Karda' cover picture and will feature Varun Dhawan's playlist.
Since the song has been topping the charts, we are sure can't wait for the video. While the makers of the film have used quite a unique way of releasing the content of the song, it has certainly worked and has the audiences eagerly waiting for the video to come out.