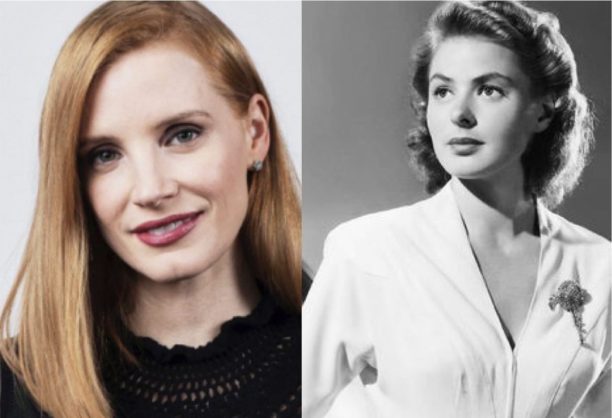 Two-time Academy Award nominee and Cannes jury member Jessica Chastain will star in Seducing Ingrid Bergman, and she and her Freckle Films has joined YRF Entertainment and Arash Amel to produce it. Jonathan Reiman, YRF Entertainment's President of Production, will serve as executive producer on the project. Kelly Carmichael will oversee for Freckle Films, where she is President of Production and Development. The script is based on the book of the same name by Chris Greenhalgh which was optioned by YRF Entertainment. No director has been set.
"Seducing Ingrid Bergman" tells the story of the torrid romance between the famed "Casablanca" actress and celebrated war photographer Robert Capa that began in Paris immediately following WWII, and culminates with Capa following her back to Hollywood at the time of the McCarthy Communist witch hunts.
"Jessica Chastain is the perfect actress to star in 'Seducing Ingrid Bergman'," said Uday Chopra, CEO, YRF Entertainment. "Jessica is no stranger to portraying strong, intelligent women and this role deserves an actress of her immeasurable talent. We also feel that she will bring a unique perspective as a producer."
Chastain is repped by CAA, Mosaic and Hansen, Jacobson, Teller, Hoberman, Newman, Warren, Richman, Rush, Kaller & Gellman. She next stars in Aaron Sorkin's "Molly's Game." Amel is repped by CAA, Grandview and Myman, Greenspan, Fineman, Fox, Rosenberg & Light.
"We are thrilled to be working with YRF and Arash Amel on Seducing Ingrid Bergman. This is a captivating story about a deeply moving romance between two remarkable people," said Freckle Films' founder/president Chastain and Carmichael.
Stay tuned for more!