Filmmaker Prakash Jha, whose films are known to be seeped in the realism of soci-politico system, is revisiting the cop-drama genre with Jai GangaaJal, thirteen years after his National Award winning GangaaJal (2003) in the same genre. However, inspite of the similar names and the protagonists being topcops in both the films, the upcoming Priyanka Chopra starrer is in fact, not a sequel to the Ajay Devgn starrer hit.
Talking about the similarity in names and why the film is called Jai GangaaJal he says, "The difference between the two films is that they are stories and situations of two different Indian societies – the society of 2003 which is hugely different from that of 2016. The similarity is the kind of compulsions under which the police functions and the challenges they have to resolve".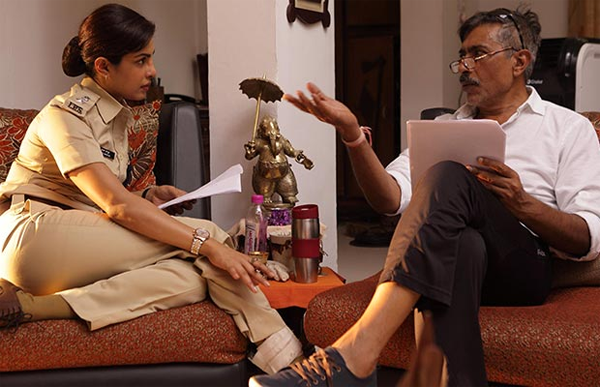 Both are cop dramas, interweaved with the society fabric mirroring the kind of respect that the police force command. The power of khakee and the relationship the police share with the society form the crux of both. In both films the protagonists are fighting the corrupt in the system while being a part of the system.
Ajay's film was inspired by a real incident, but there is no such direct incident in Jai GangaaJal, though farmer suicides has been touched upon as an issue.
Though the protagonist here is an actress and not an actor, the action has not been compromised on any level and in fact has been upped in the new film. "Priyanka is doing as many action sequences as you would expect a hero to do."
Jha himself is making his debut in khakee with a character that is not completely black or white.
Jai Gangaajal, produced by Prakash Jha Productions and Play Entertainment and co-produced by Millind Dabke, releases on 4th March.