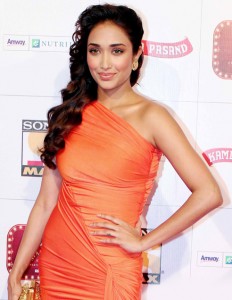 The death of actress Jiah Khan, who committed suicide on the 3rd of June, has set off a series of discussions on social networking sites. Her death was very sudden and totally unexpected. Initially media reports suggested the actress was depressed because of her failing career. Even director Ram Gopal Varma had posted this on Twitter.
But later on a six-page letter, which was found in her house, revealed her troubled relationship with ex-boyfriend Sooraj Pancholi. And according to her mother, Rabiya Khan, he drove her to commit suicide by destroying her bit by bit.
In the letter Jiah writes she loved him, but didn't deserve to be treated like that. She also mentions being 'raped, abused and tortured'. The letter also reveals Jiah aborted her baby. A copy of the letter was handed over to the police. The police wanted to be sure that Jiah herself had written the letter.
In the meanwhile, Sooraj Pancholi has been arrested and can be charged with abetment to suicide on the complaint lodged by Jiah's mother. And more recently the police found some handwritten love letters at Sooraj Pancholi's residence and shockingly, the handwriting in the suicide letter and love letter don't match. The difference in tone and handwriting of the letters has raised many doubts making Jiah's suicide case even more complicated.
Sooraj will remain in judicial custody till the 27th of June. The bail application filed by advocate Zameer Khan, states that the complainant (Jiah Khan's mother) is out to destroy the career of Sooraj.
"The main evidence against my client is the only six-page letter, which the police claim is written by Jiah. But how can Jiah write a six-page letter before she decides to commit suicide. Further, the police say that the letter was addressed to Sooraj, but the letter no where mentions Sooraj's name. Also the letter does not have a signature, thus there is no authenticity and author to the alleged letter. Hence, the alleged letter cannot be taken as gospel truth and that the complainant is allegedly misusing the letter as she has no case whatsoever and only taking out revenge for the reasons best known to her. She wants to destroy the career and reputation of my client."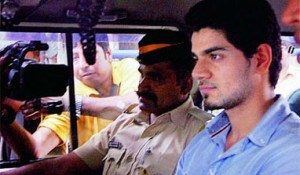 Also defence claimed that it was a known fact that Jiah was depressed over her career and hence she took a drastic step to end her life. Dr Anand Pal Singh, Jiah's doctor, also maintained that she was under stress due to her career.
This gave news website newz666 reason to create a Facebook page called Justice for Jiah. The page, which was launched last week, now has now over 6500 likes.
The page states that 'Jiah's suicide was completely sudden, unexpected and uncalled for. She was a strong, determined person and it is obvious there is much more than what meets the eye. LIKE this page and leave your comments to ensure that the truth prevails'.
Reactions on the page vary from people being supportive and wanting justice for Jiah to people who say that it was suicide and Sooraj cannot be held responsible for her not being strong enough to step out of the relationship.
Will she get justice? Will the charges against Sooraj be dropped or is he facing imprisonment? We will come to know that in the next few weeks.