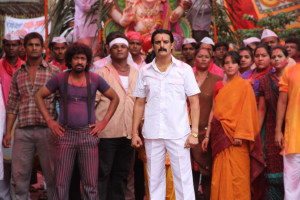 The gangster era of the 80's is a principal layer in the upcoming film 'Vartak Nagar'. The gangster played by Jimmy Shergill has a violent face off with the honest and upright mill union leader played by Raghu Ram.
Producer Amit Agarwal feels that the audience has not seen such a film in years. "Vartak Nagar is the story of four teenage boys set against the gangster era and the great Bombay mill strike of the 80s." "Though I am based in Kolkata but I am happy teaming up with Kunal Kohli and debuting in Bollywood as a producer for this wonderful tale of friendship" says Amit.
Jimmy Shergill is upbeat about playing Bala Chavan, the local don. "I have never played a Maharashtrian don before. It was fun to play a character which is pure evil and also a bit disconcerting at times to play a character like Bala Chavan who knows neither fear nor remorse"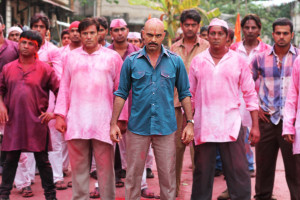 Raghu Ram identified with Kunwar Singh a lot more. "Kunwar is honest and upright. He is fighting for what is right and is willing to bend a few rules for the more universal good of the mill workers. I liked the gray shades. Kunwar Singh's means may be debatable but he means well".
Debutant Director Atul Taishete says  "There is something extremely fresh about the casting. Jimmy Shergill is a revelation and trust me, he will surprise the audience out of their wits and there's something very honest about Raghu as he fits the part really well".
'Vartak Nagar is a joint production of Kunal Kohli Productions, Adarsh Telemedia and Dione Entertainment. The film is in the final stage of post production and is set to get a release this year.