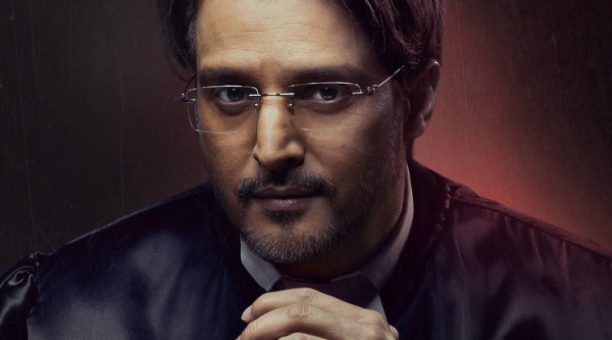 Enthralling the audience in the webseries Your Honour as an honourable judge trapped in a dishonourable disposition, we have a special interview with Jimmy Sherigill. The actor speaks to Subhash K Jha about his role in the series and he thinks it takes to be a reliable actor.
Another finely tuned performance in Your Honor. How do you do it time after time?
I try to do everything honestly and sincerely. Whatever character I'm portraying, the most important part is the sincerity apart from the creative bit which is the look of the character, talking to the director, understanding the character, the sincerity is something I like to keep it alive in all the character. In no point at any particular script, I try to overpower the script or the character, like, I have a scope of in this particular scene going and becoming a real hero and doing it like that. I don't do that. Let the character grow through the scene and that is probably the reason why and otherwise it is the sincerity.
What made you choose Your Honor? How much did you relate to the role of the father who must compromise with his principles for his son's sake?
E. Niwas, the director, when he met me, he narrated one line from the story and I loved it and said, whenever you have the script just send it to me. And then I got a 450+ pages of script and I went through it. I also ended up watching the original Israeli series – Kvodo. Obviously, because it is based over there and their culture is different, their laws are different and it has been adapted really nicely by Ishan Trivedi, the writer.
So your interpretation of your character is entirely different from how it has been portrayed in the original?
I did not at any particular point, followed that particular character because he has got different country, culture and laws around him and we'll have to do it according to our country and the place at where we are shooting, say Ludhiana. Then sitting down with the director, discussing a whole lot of things, so many looks we went through. I remember on the first day of the shoot also we did a look test in the first half of the day and in the second half, we started shooting. A lot goes into not just in this one, but a lot goes into other things also that we end up doing. But this will always be special.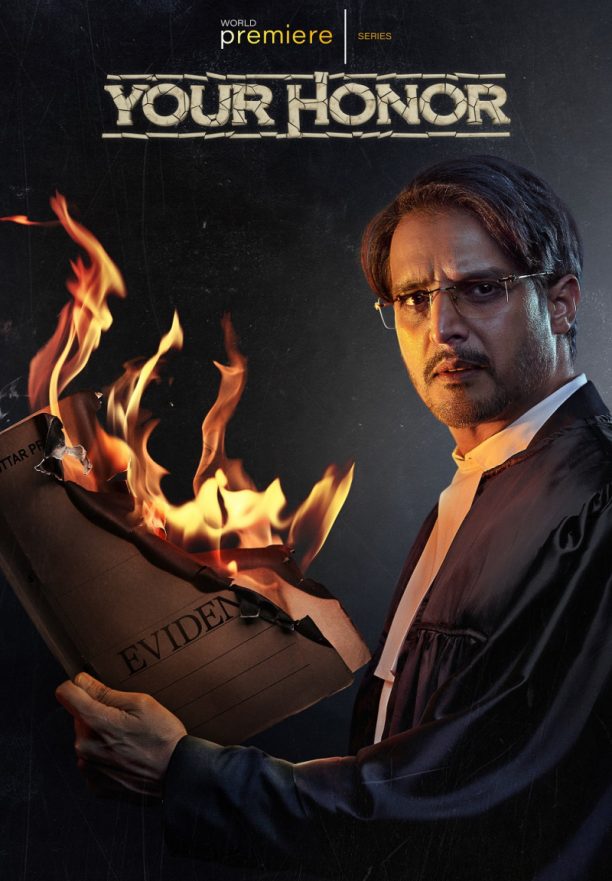 What do you feel about the OTT platform as an alternative to the big screen experience? How different are the two experiences for you as an actor?
While shooting we don't get to know the difference because they're all the same people working with you in films are now working with you in this series.If it's just a film you finish probably in maximum 45-50 days and here you carry on for 100+ days. Otherwise, you land up on the sets and you won't even be able to tell whether its a web series being shot or a film, at least from the two that I have done till now Rangbaaz Phirse and Your Honor.
So what according to you is the difference between the two formats?
There is a lot of creative satisfaction especially for the actors, directors and creative people involved in this because it gives you space as an actor as there is no limit on time or anything. Because it's not that the film is getting too lengthy, here you have so many episodes and there are chances of your character being really finely written and can be layered in so many ways while you are performing.
There is so much being said about nepotism. Do you as an outsider feel you have been shortchanged?
I can't really say. I have been somebody who has followed a different path and I never sat down and regretted that oh that one didn't cast me or something like that, I just went on a different path and I started doing certain kinds of movies and certain kinds of characters with complete honesty and sincerity. Most of them started clicking with the people and they started liking them and started to appreciate them. Maybe when I started doing this, I might have felt a little insecure whether I am doing the right thing or not, now 15-16 years down the line, when I look back, I feel I am glad I did this.
I have been a fan of your work for ages and you know it. How much of your talent do you think this entertainment industry has been able to use?
There is lots more to do and I am looking forward to it. If I have my way, I have tried lots to do and experience in working with more regional cinema, maybe do a couple of films down south, a couple of Bengali films, maybe Marathi even. Whatever that will give me an extra push to work harder on that particular language or more. But we have got time for that. But I have tried doing that but due to dates or some other commitments, was just not able to manage to do it, otherwise, I am still open to it and as long as the character is exciting and the story is exciting.
I am an actor, I am greedy for roles, so, I am still looking for roles which will give me more satisfaction than any other role. But I have thoroughly enjoyed all the characters I have played and Your Honor will definitely be one of them.
What do we get to see you in next?
Right now I have got two Punjabi films that I'm working on, one is complete and the other one is being shot right now.These will be the two that will probably come out next. Otherwise, I try to do one Punjabi film at a time, but this happened because of other commitments, there were two years gap in between, so to cover the gap these two Punjabi films will come in one after another.