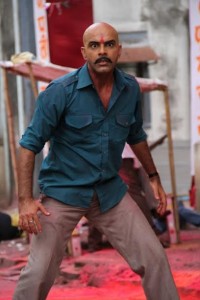 We all know about the Great Bombay Textile Mill Strike that shook Mumbai in 1982. It affected the lives of scores of people who revolted against the mill owners for increase in wages resulting in the shutting down of 80 mills and in the unemployment of 1,50,000 mill workers. And now, producer Amit Agarwal has teamed up with Kunal Kohli to give us a hard-hitting tale of friendship that survived through one of the most traumatizing period in Mumbai's history.
"VARTAK NAGAR" is the story of the four friends Gajya, Satya, Raju and Savio. The film starts with the carefree lives of these kids. They live in Vartak Nagar and go to an English medium school. The fathers of Raju and Satya work in Sitaram mills. The Bombay mill strike of 1982 hits them badly and is the driver for the story of Vartak Nagar. The boys suddenly find themselves in adult like situations and evolve as true and lifelong friends in the process.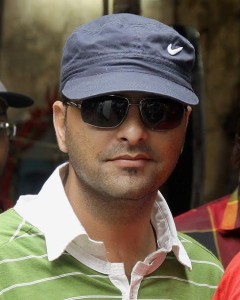 While telling us about his upcoming film producer AMIT AGARWAL reveals, "It is a multi-layered story of four teenage friends, which take us through the fun- filled nostalgic journey of the coming of age friendship of Gajya, Satya, Raju and Savio – their glorious school days, their eccentric teachers and their innocent pranks. It is one of those rare films, which has the potential to be a huge commercial hit, garner critical acclaim and also perform well internationally. I had absolutely no hesitation in backing the film," and also added that friendship was one of the key reasons he decided to associate with the film. Teaming up with Kunal Kohli and his production house is definitely an advantage for when debuting in Bollywood says Amit.
'Vartak Nagar' also gives a glimpse of the textiles mills in the heart of the city that are converted into plush-sophisticatedmalls two decades late. Chronicling the struggles and the hardships of the time, the story captures the true meaning of friendship.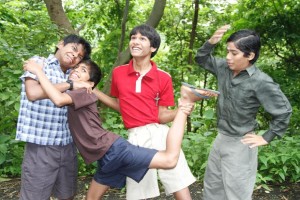 Debutant Director Atul Taishete comments, "Vartak Nagar is a bold attempt at recreating the Bombay of the 80s while attempting to capture a beautiful almost poetic drama of a coming of age friendship film against the backdrop of tracing the history of how the industrial town of Mumbai became the commercial hub called Bombay."
Jointly produced by Adarsh Telemedia, Dione Entertainment and Kunal Kohli Productions, the film features Jimmy Shergill and Raghu Ram of Roadies fame in the lead roles who play a powerful underworld don and a union leader respectively.