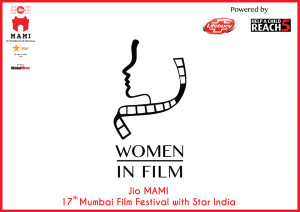 On Tuesday, November 3rd, Jio MAMI 17th Mumbai Film Festival with Star India brought together distinguished women from Indian and international cinema. Shabana Azmi, Vidya Balan, Kangana Ranaut, Kiran Rao, Anupama Chopra and American filmmaker Ava DuVernay took part in a conversation on Women in Film that was powered by Lifebuoy and their initiative 'Help a Child Reach 5' that examined the position of women in film today.
The session commenced with the screening of a moving film about Lifebuoy's 'Help a Child Reach 5' initiative. Made by acclaimed director Anand Gandhi, the film which deals with the issue of infant mortality left the audience visibly touched. The discussion was then kicked off by Anuvab Pal who moderated the conversation and touched upon important topics ranging from the relation between gender and characters to the wage disparity that still remains prevalent across many industries.
In response to a question, Kangana Ranaut expressed, "I feel it's not about female or male centric characters, it is about a character that has lived and been loved."
Vidya Balan shares her views stating that, "I have seen growth and I am happy with it. You have to look at the journey and not the destination."
Talking about the portrayal of women in films, actor Shabana Azmi said, "It has been left to parallel cinema to portray women with any kind of complexity."
Ava DuVernay spoke about the issues women face in Hollywood and said, "There is a definite kind of film a woman is allowed to make". She then added, "because of economics women are not given the budget or trust to make films apart from romantic comedy."
Kiran Rao also expressed that, "women must stand up and know their worth and their value."
The panel was preceded by a brunch that celebrated women in film. Attended by women at the top of their game in media and film, the occasion was made even more special by Sula Vineyards which did a tasting of their new sparkling wine – Brut Tropicale.