There's never been a better time to be a horror buff than now. Jio MAMI Mumbai Film Festival with Star, in its 18th edition, is gearing up to startle its delegates by presenting them with night line ups of spooky horror movies in its week-long event.
After Dark will provide exposure to filmmakers working within the horror, sci-fi and suspense genres. It is also an excellent platform where upcoming horror directors can showcase their work.
Each film has been handpicked by Jongsuk Thomas Nam, the curator of After Dark Section at the festival. Nam joined Puchon International Fantastic Film Festival (PiFan) in 2007 as the festival consultant and since 2009, has been the Managing Director of its film industry program, Network of Asian Fantastic Films (NAFF). He has served as a Jury in numerous film festivals including Berlin, Warsaw, Hawaii, Vesoul and Yubari, as well as being the panelist and mentor at International Film Expo – Manila, The Philippines; Black Nights Industry Days – Tallinn, Estonia; and TIFFCOM – CoPro Connection, Tokyo, Japan among others.
The movies to be screened are:
Babak Anvari's writing-directing debut Under the Shadow – a supernatural thriller set in 1980's Tehran

The Greasy Strangler is a shocking story of a slimy-greasy serial killer. Also the first feature film from Jim Hosking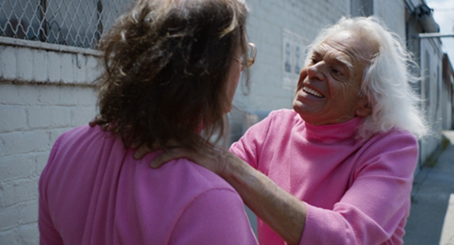 The Wailing, a detective-horror story will leave the viewers nerves in jitters, thanks to brilliant writing of South Korean film director and screenwriter Na Hong-jin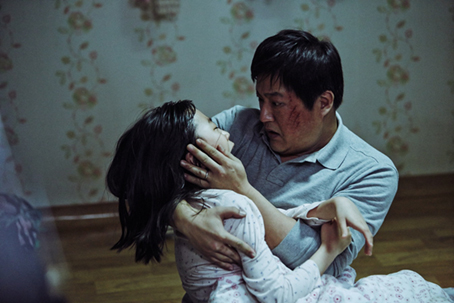 Director Isaac Estban serves up The Similars (Los Parecidos), a Twilight Zone-style fantasy suspense film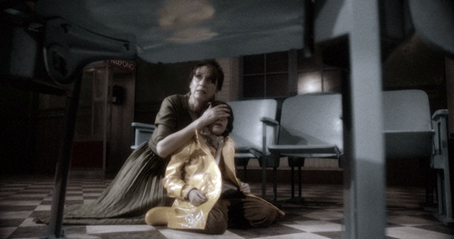 First-time feature director Agnieszka Smoczyńska's movie, The Lure (Corki Dancingu) is the world's first 80s inspired mermaid musical horror film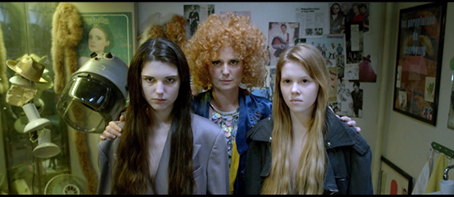 Jio MAMI with Star VISION 2016
The Jio MAMI Mumbai Film Festival with Star is an inclusive movie feast. We showcase the latest cutting-edge, independent cinema – art house fare alongside genre movies from Bollywood and Hollywood and cult international movies. We offer the best of world cinema to the people of Mumbai and we offer the best of Indian cinema to the world. The festival is run by the Mumbai Academy of Moving Image popularly known as MAMI. This is a space where we revel in the sheer pleasure of cinema, the joy it gives us and how much it enhances our lives. The goal is to nurture and ignite a passion for movies. We want Jio MAMI to be shorthand for excellence in cinema.
Jio MAMI with Star Film Festival
Mumbai – the financial capital of India is also the epicenter of the Indian film industry. The city plays such a major role in production and dissemination of Indian films and television programs that it is widely known by its acronym 'Bollywood'. In 1997, a group of film industry stalwarts headed by late Hrishikesh Mukherjee founded the Mumbai Academy of Moving Image (MAMI) as a not-for-profit Trust. Their main objective was to organise an annual International Film Festival which the film industry and the country could be proud of. MAMI has been organising the festival for the last 16 years and aims to foster a climate of good cinema. MAMI engages people from all walks of life across the city and country that enjoy and love good cinema. It is Mumbai's only film festival that is entirely created and run by film professionals and a group of members from corporate India. Appreciation of good cinema, stripped off all the limiting labels of art and commercial, can only come about through exposure to the best of films the world has to offer. The Festival is the first step in that direction.
In their Mission Statement in 1997, the MAMI Board of Trustees said, "We feel it is the need of the hour to disseminate and inculcate good cinema among Indian audiences. The only way to achieve this is to celebrate cinema by hosting an International Film Festival in Mumbai, India's film and entertainment capital. MAMI (Mumbai Academy of Moving Image) is committed to start Mumbai's first independent international film festival organized by practicing film makers."
For more information on Jio MAMI 18th Mumbai Film Festival with Star scheduled to be held from 20th October – 27th October 2016, do visit the official website, Twitter handle, Facebook Page, Instagram and YouTube as follows:
Website: www.mumbaifilmfestival.com