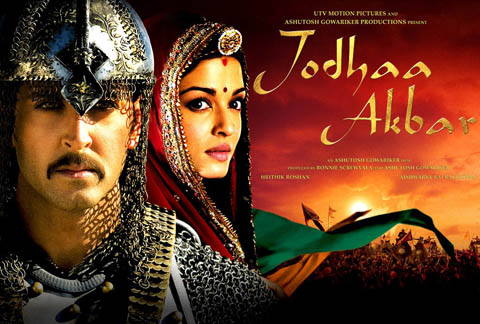 Bollywood is to have a strong presence at this year's Marrakech International Film Festival. This is especially since Indian cinema will be celebrating its centenary year very soon. One film which has been hand-picked to be screened at the festival is Ashutosh Gowarikar's historical epic Jodhaa Akbar (2008). The film stars Hrithik Roshan and Aishwarya Rai in the title roles and it became an instant hit at the time of its release. It is based on the true story of the great Mughal Emperor Akbar, who marries a Hindu Rajput Princess named Jodhaa as part of a political agreement. The couple encounter various obstacles before their love for each other eventually blossoms. Jodhaa Akbar went onto win countless awards both in India and overseas, with Hrithik especially winning praise for his robust performance as Akbar. A beautifully crafted film, it exemplifies 16th century Indian society and culture.
Commenting on the honour of having his film screened at this prestigious event, Ashutosh Gowarikar had this to say to the Indian press. "I am extremely happy and would really like to thank the Marrakech International Film Festival for selecting Jodhaa Akbar. This is an honour for me to showcase my film along with the greatest stars and filmmakers presenting their films at the festival."
Jodhaa Akbar will be screened on 5th December 2012, the day when the Marrakech International Film Festival officially launches.