Written by: Prateeksha Khot (Genelia-Siddharth, Vidya-Shahrukh), Meera Sharma (Bipasha-Hrithik), Sheetal Tiwari (Hrithik-Akshay), Stacey Yount (Ranbir-Imran, Hrithik-Konkona, Shah Rukh-Aamir), Ingrid Zellner (Sanjay-Ranbir, Aamir-Sanjay)
When it was announced that Sanjay Dutt would do a cameo in SRK's Ra.One, many film fans rejoiced, as this will (apart from Sanju's really short appearance in Om Shanti Om's Deewangi Song) actually be the first time for Sanju and Shah Rukh to share screen space. Proceeding from this fact, we were thinking about other actors who never worked together yet in a Hindi film, but whom we very much would love to see together on screen.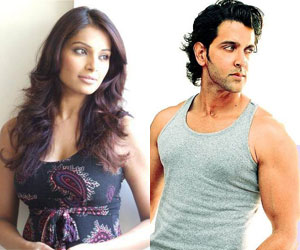 Bipasha Basu and Hrithik Roshan
Jodis in Bollywood come in all shapes and sizes, but there is one pairing that is yet to be done that I would love to see – Hrithik Roshan paired opposite Bipasha Basu. I know that Hrithik and Bipasha have been seen in Dhoom 2 but they were not paired opposite each other. Hrithik and Bipasha have such great bodies and have that sexy persona surrounding them. Can you imagine the chemistry between the two of them? It would be smoking hot! If these two were to be paired opposite each other, I would love to see them in an action thriller; think of a Bollywood version of Mr and Mrs Smith, they would certainly do justice to the roles played by Angelina Jolie and Brad Pitt!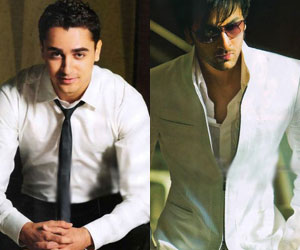 Ranbir Kapoor and Imran Khan
Everyone is waiting for the announcement of the film starring this jodi! I know they have considered a few projects and there were even rumors that Zindagi Na Milegi Dobara would have been their film together, however, that did not come to be. I'm sure that when the right script does come along for these two fine actors, it is not something any of us will expect. I can't wait to find out what that may be! The only question is will the camera be able to handle all that talent and hotness?
Konkona Sen Sharma and Hrithik Roshan
A powerhouse of an actress to compliment a powerhouse of an actor. The two of them could do something really special and dramatic. I'm thinking perhaps a classic story would be perfect. Something that is deep and runs the gamut of emotions that both of them play so well. Now that would be a movie that many (including me) would run to
the cineplex to see.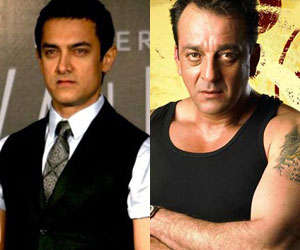 Aamir Khan and Sanjay Dutt
Okay, both of them shooting together would probably be a real challenge for the director as well as for each actor, as Aamir and Sanjay, when it comes to working terms, are as different as chalk and cheese. Aamir, the perfectionist who prepares for his roles and doesn't mind doing loads of retakes, and Sanjay, the instinctive actor who doesn't love to rehearse and mostly only needs one take to get his act right. But since I've seen Gary Sinise's film Of Mice And Men, I dream of a Hindi remake – Aamir and Sanju would be just perfect as George and Lennie!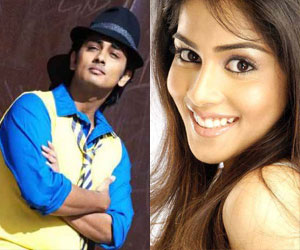 Genelia and Siddharth
Having grown-up on a staple diet of SRK-Kajol and Salman-Rani love stories, I haven't really seen any such jodis in recent times which would make me sigh and say "cho cute!"…That was until I saw a Telugu movie Bommarillu, which brought together Siddharth (Rang De Basanti) and Genelia – who incidentally had started their south career together in a Tamil movie Boys. Cuteness personified, their chemistry is too good to not be exploited, which is why I would love to watch these two young stars together in a Bollywood 'prem kahani' as well. Karan Johar, Yash Raj, Imtiaz Ali are u listening?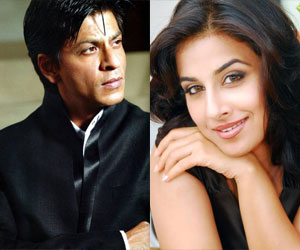 Vidya Balan and Shah Rukh Khan
If one speaks of an older couple, I would love to see Shah Rukh and Vidya together in a mature adult story. Something tells me that this would probably be one of the most sensuous couple to be seen onscreen after a long long time.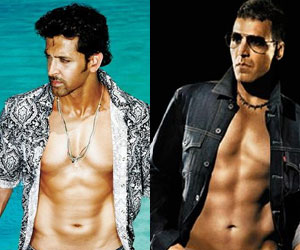 Akshay Kumar and Hrithik Roshan
Kumar and Roshan can easily be regarded as the alphas of Indian Cinema. Therefore roping these two fine gentlemen in a sleek action-packed thriller should be a no-brainer. Think Akshay and Hrithik (on a clothing optional basis) blowing stuff up and looking all kinds of fine doing it. Throw in some mind blowing actions sequences and explosions and hopefully two well-casted ladies and we have a blockbuster on our hands.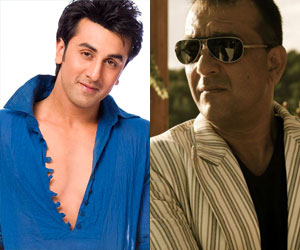 Sanjay Dutt and Ranbir Kapoor
When I saw Ranbir for the first time, he reminded me so much of a young Sanjay Dutt that I immediately thought – What a marvelous father-son jodi they would make! Both are intense actors with a sense for drama and comedy. Also, Sanju is a rockstar, and Ranbir is the new rockstar – I'm sure they'd rock the screen together. If I could make a wish to Hindi filmmakers, it would be: Please cast Sanju and Ranbir as father and son in a movie!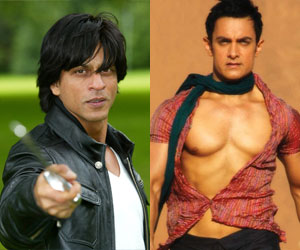 Shahrukh Khan and Aamir Khan
This is one that may not appeal to everyone, but I feel it would be a fabulous pairing. Both are amazing actors and so completely different it would literally have sparks coming off the screen, be it in a drama, action or comedy. Would love to see the two face off of in a dramatic scene with one as the protagonist, the other the antagonist, either would play it perfect. The script would have to be one that could encompass both of their incredible ranges, where they would push each other to be even better (if that is possible). There is no doubt that the two of them together on film, be it any genre, would be WAH!