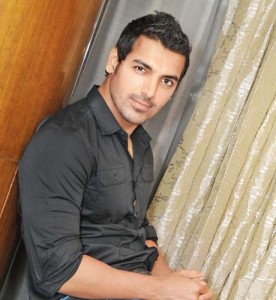 John Abraham hurt his nose on the sets of Sanjay Gupta's under-production Shootout At Wadala.
The incident happened when the unit was shooting in Thane (on the outskirts of Mumbai).
Apparently, a junior artiste punched John's nose very hard. The actor's nose started bleeding profusely and the shoot was stalled for an hour.
It is believed that a doctor was summoned to the sets. Later, John had to undergo a few tests to rule out a crack in his nose.