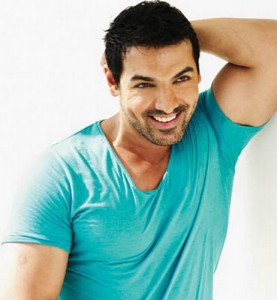 'Rocky Handsome' is an upcoming action thriller in which the Director Nishikant Kamat and John Abraham have teamed up again after the success of Force. The film, which is embellished with "never been seen hand to hand action sequences" choreographed by world renowned action directors and four superlative musical tracks, is set to release on the Holi-Good Friday Holiday weekend of March 25, 2016.
When quizzed on the release date announcement, the Producers – John Abraham and Sunir Kheterpal said, "We along with the direction team saw the final edit of the film this week and were bowled over with the final output. This action film has a strong emotional backbone surmised in the relationship between the protagonist and a seven year old girl. We have been brainstorming on the right release window and the long weekend of Holi-Good Friday in March just felt apt. A special film needs a special Date and this date shall help optimal showcasing for the film."
Presented by JA Entertainment and AZURE Entertainment, Rocky Handsome is an AZURE Entertainment Production.