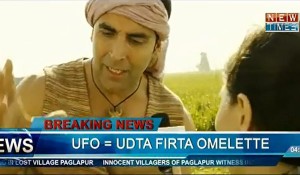 GV Prakash Kumar makes his Bollywood debut dragging some heavy baggage along with him: he's the nephew of the universally esteemed maestro, A.R. Rahman. Inevitably, his work is going to be judged (fairly or unfairly) as to how well it stacks up against his famous uncle's.
Joker isn't a perfect soundtrack: it comes along with baggage of its own (the early leaking of item number track Kafirana under its controversial working title "I Want Fakht You" garnered mostly negative attention); director Shirish Kunder's perfectionist/control-freak tendency to have his fingers in every pie including the music – in this case, as lyricist – isn't always to everyone's taste. With Joker reportedly Akshay Kumar's 100th film, is it possible that the soundtrack, at least, could be a hit?
First up is the notorious item number from guest composer Gaurav Dagaonkar. Kafirana, has been widely disseminated all over the web already in its early, leaked form, with slightly different lyrics. Namely, the current chorus "I want just you" was formerly "I want fakht you" (which means the same thing…but sounds…well, you know how it sounds). Opening with a drum sequence that is reminiscent of the drums at the start of the Dhoom 2 opening song, Kafirana is sadly, a little bit lacklustre for a hyped item song. Heavily rhythmic and strongly Marathi influenced, and Sunidhi Chauhan delivers the vocals with spirit, but overall it's lacking a unique spark – it sounds like every other generic item song. It feels like the one thing that would have made the song memorable for more than 2 minutes was the "I want fakht you" chorus – which was changed, apparently, for being too controversial.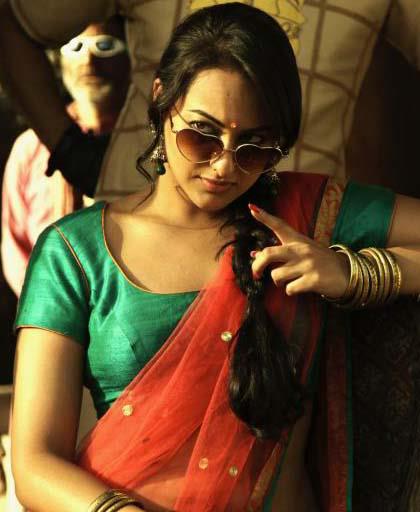 Jugnu, however, is worlds apart from the humdrum Kafirana. Firstly, it's sung by the incomparable Udit Narayan! Oh, I've missed him! The song begins with a lilting lullabye/nursery rhyme feel, with gorgeous instrumentation – strings, subtle percussion, flutes, a chorus of voices, even whistling – joining gradually in the background and building to a soaring, epic climax. Emotional and inspiring, this is a beautiful, satisfying track.
Sing Raja is a funky folk/electric fusion track based around a distinctive, repeated flute loop.  The electronic and folk elements are integrated pretty well into kind of industrial rhythms, and again, build to a pleasingly epic climax, while Daler Mehndi and Sonu Kakkar infuse the lyrics with high energy. In fact, the only downside to this energetic track is that it possibly suffers from its overly simplistic lyrics.
Shweta Pandit and Sonu Nigam join forces on Yeh Joker, a strings and percussion heavy track that seems to go on forever. It's certainly loud and epic and upbeat – lots of drums and Sonu Nigam giving it his all – with a repeated soaring echoing chorus. A probably situational track, that may be incredible in context, but outside the film it's just quite loud and long.
The two real gems of the Joker soundtrack are the instrumental tracks composed by G.V. Prakash Kumar. Tears of The Joker – as the name suggests – is a downbeat, mournful melody, seemingly classically influenced and based around a central flute melody, with strings, sitar, and alaps. It's quite lovely and intricate, and a definite highlight of the album. The other instrumental track, Alien Arrival starts out with an Old Western feel, and is start to finish, a thoroughly filmi theme – suitably grand and moving through various "moods" to suggest the progression of the story. These two tracks together are definitely accomplished and hint at great things to come from G.V. Prakash Kumar, despite the uneven nature of the rest of the album.