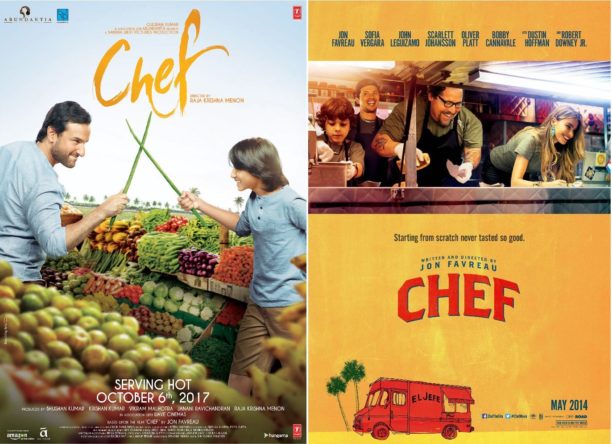 As you probably know, Chef, starring Saif Ali Khan is a remake of the hit 2014 Hollywood film that starred Jon Favreau; who by the way also directed the brilliant film. Now we hear the actor/director is looking forward to watching the official Indian adaptation of the film.
Mr. Favreau has directed a vast range of Hollywood films, including Iron Man, Iron Man 2 and Elf as well as the last global blockbuster The Jungle Book. He has also been the executive producer on Iron Man 3 and the Marvel's Avengers franchise.
The director has been ecstatic ever since the launch of the trailer and wanted to come to India to watch the film with the team here. However, since he is currently busy with his next film in L.A., the makers are planning to keep a screening for him there.
The official spokesperson of the film confirms the news saying, "Jon Favreau has been in touch with the makers and is very keen to see the film. Since he is prepping for his next live action-adventure film, The Lion King, he won't be able to visit India. The makers are now planning a screening for him in L.A."
Speaking on his passion project going global, in an earlier statement, Favreau had said, "I'm delighted to see Chef get an Indian remake. I'm excited to see how this personal film translates to the Indian culture. The themes of food, music and family should resonate well."
Chef, presented by Gulshan Kumar in association with Abundantia Entertainment is a Bandra West Pictures Production and is Directed by Raja Krishna Menon. Chef is produced by Bhushan Kumar, Krishan Kumar, Vikram Malhotra, Janani Ravichandran and Raja Krishna Menon, and is slated to release on 6th October, 2017.