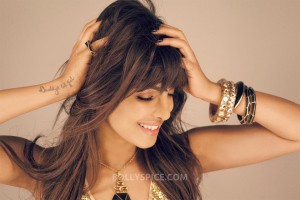 Living out her dreams and hitting all the right notes, Priyanka Chopra, whose first international single 'In My City' featuring will.i.am hit over a million views in 4 days, is riding high with the unprecedented feedback coming her way. The single has released in Interscope/ Universal Music.
The video that is making waves both on home turf and the international front has been directed by none other than Joseph Kahn, who has directed several videos for Lada Gaga and has also worked extensively with Britney Spears, Christina Aguilera, Mariah Carey, Katy Perry, The Black Eyed Peas and Maroon 5 to name a few.
The award-winning director was roped in by the studio to ensure that there was perfect amalgamation between its international appeal and the certain 'indianess' that Priyanka wished to retain in the single.
Says a source, "Directed by Joseph Kahn, the 'In My City' video captures the essence of the song in a contemporary manner, showcasing how technology has made the world such a small place. Richard 'Richy' Jackson joined hands with Priyanka to create some unique choreography that captures some the vibrant dance moves from India."
Speaking at the world premiere of the music video, Priyanka Chopra said, "I'm nervous and I'm excited… this is another first for me… my first ever music video. We've tried to capture the essence of the song… which essentially is welcoming people into each others world. I was very keen to add some Indian elements into the video… from the styling right down to the 'thumkas'. I had a great team involved in creating this video and I'm very excited to share it with the world!"
Check out these exclusive GORGEOUS shots!