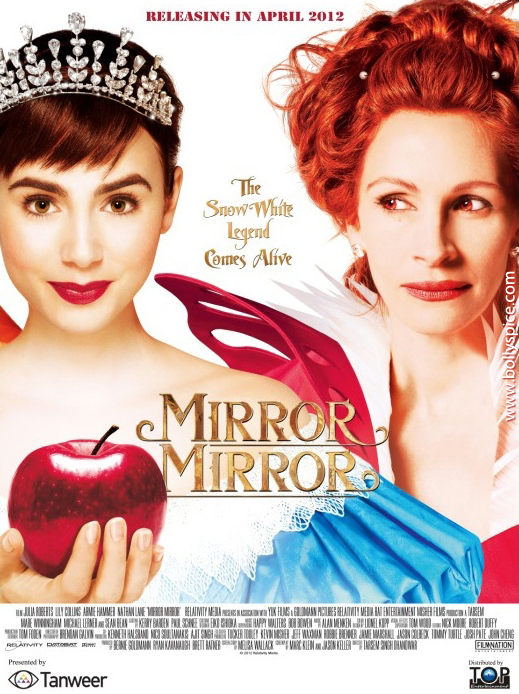 One of the most beloved stories of all time is coming to life in the motion picture Snow White legend, Mirror Mirror. A fresh and funny retelling of the Snow White legend, Mirror Mirror features breakout star Lily Collins (The Blind Side) as Snow White, a princess in exile, and Oscar®-winner Julia Roberts as the evil Queen who ruthlessly rules her captured kingdom. Seven courageous rebel dwarfs join forces with Snow White as she fights to reclaim her birthright and win her Prince in this magical adventure comedy filled with jealousy, romance, and betrayal that will capture the hearts and imaginations of audiences the world over. The film also stars Armie Hammer (The Social Network) as the Prince, and Nathan Lane (The Birdcage) as the hapless and bungling servant to the Queen.
As kind and generous as she is beautiful, Snow White was the apple of her late father's eye and is beloved in the royal household by all but the Queen and her simpering minions. Surviving mistreatment and neglect to blossom into a spirited young woman gifted with her father's courage, wisdom and love for his subjects, Snow transforms herself into a battle-ready people's princess to win back the kingdom from the conniving Queen.
Mirror Mirror has been directed by Tarsem Singh and is set to release in India on 20th April.
Check out the theatrical trailer and stills from the set and movie!
httpvh://youtu.be/Ti6kn1Kamvk