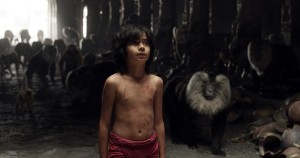 When it comes to stories from "The Jungle Book," Indians feel a deep sense of ownership as the timeless tale is set in India. After getting the impressive line-up of Indian talent to voice the iconic characters in Disney's all-new, live-action epic film "The Jungle Book," Disney India now gears up to welcome Neel Sethi aka Mowgli. Neel was hand-picked by director Jon Favreau from over 2000 hopefuls to play the role of Mowgli. 12-year-old Neel will visit India later this month to present the film and visit some very special sites while in Mumbai.
"The Jungle Book" is Neel's first film as an actor and interestingly he plays the only human being in the story!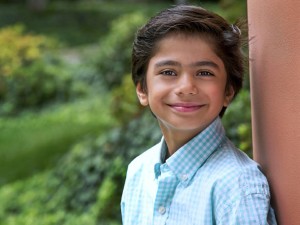 "I have heard so many stories about the jungles of India from my maternal grandparents, who live here. I am so excited to be visiting my homeland once again. When my parents heard that I got the part to play Mowgli, they were so excited because the stories are based in India," says New York City based Neel. Speaking about the experience acting in his first film, the 12-year-old says, "I am thrilled to have played Mowgli in my first film and befriend the much loved characters like Bagheera the Panther and Baloo the Bear. India is the first country internationally that I will be presenting the film in. I really hope people in India enjoy watching the jungle come to life!" says the young actor.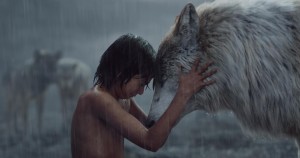 "Finding the right kid to play Mowgli was imperative and we did an exhaustive worldwide search of 2,000 kids before we found Neel. He was one of the last people that I looked at, and right away, I felt that he had the same emotional and physical qualities that Mowgli had in the '67 animated version. His look was uncanny in how much he evoked what we wanted. He inherently had a good sense of fun and humor," says director Jon Favreau and further added "Everything in this movie is geared toward the performance of this one kid. I've worked with enough kids to be confident in my own taste and my ability to get the performance. He was just so real. He felt right. We knew we found our Mowgli."
"We are thrilled that Neel Sethi, who plays Mowgli in the film, is starting the film's campaign with India. The Jungle Book and India have a special connection and it is indeed exciting that we are able to host Mowgli in India ," says Amrita Pandey, Vice President – Studios, Disney India.
Disney's all-new, live-action, epic adventure, The Jungle Book, will release in India on April 8, a week before coming out in the US.