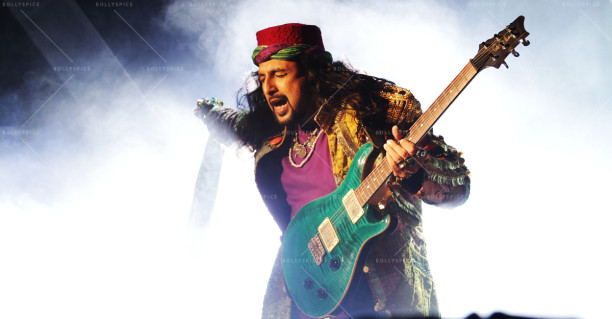 The cult song 'Sayonee' struck a chord with music lovers everywhere and the heartthrob hit maker Salman Ahmad is back to B-town after a long decade break!!!
Back with a bang, not only has the talented musician composed the mesmerizing soundtrack for the upcoming romantic musical Rhythm, he will be seen in a special appearance playing himself!
Salman Ahmad, the epitome of the sufi-rock music will bring back his magic with the brilliantly composed songs in this film.
Director Vivek Kumar on the other hand has all praises for the singer. He says, "My film is a musical love story set in an International University. I wanted real music in the film. His song 'Sayonee' had never got erased from my mind, I was no different from any guy who just loved his super hit track. When I got in touch with Salman, he loved the idea and immediately agreed to not only work on the music but also play a cameo. I got the melody I wanted, the rawness that we never get to hear in music today. These songs will succeed in refreshing the memories of the generation that missed the spectacular Sufi Rock music."
The film presented by R.N.Kumar, that stars another Canadian actor – performer Adeel Chaudhary and Rinil Routh, is all set to release on 19th February.