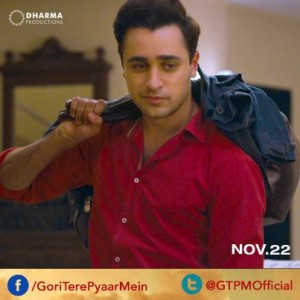 Imran Khan has shot in the same of pair of shoes for the second half of his upcoming film Gori Tere Pyaar Mein.
When asked, director Punit Malhotra said,"The second half shows Imran go to a village with just a bag, not knowing that he'll be stuck there for long. As such, it was critical for him to maintain the appearance for the sake of continuity. In fact, at one point, the soles of the shoes had worn out and the nails started hurting his feet, but he insisted on shooting with the same pair of shoes."
Gori Tere Pyaar Mein releases in UK cinemas on 22nd November 2013.