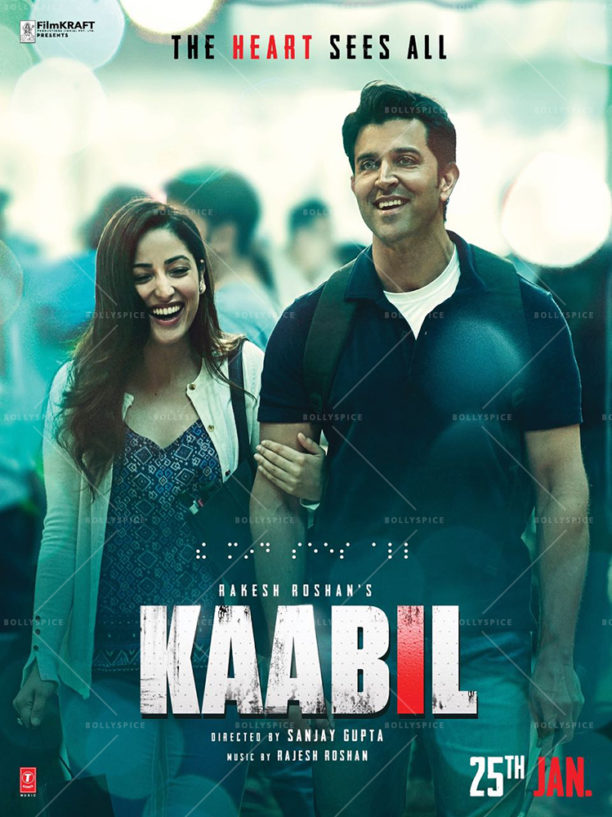 The man who has taken the Internet by storm, actor Hrithik Roshan took to twitter to announce that the second trailer of Rakesh Roshan's Kaabil, directed by Sanjay Gupta will be out on Tuesday 20th December at 8am (IST).
The Kaabil actor tweeted, "Against all odds… the heart sees all. #KaabilTrailer2Tomorrow 8am".
With a countdown that has been ongoing on Twitter for the past 3 days, the team of Kaabil has succeeded in creating a major buzz about the upcoming second trailer.
Co-starring Yami Gautam, Ronit Roy and Rohit Roy, Kaabil will release on 25th January 2017.
Kaabil is directed by Sanjay Gupta, produced by Rakesh Roshan and distributed by B4U Motion Pictures.