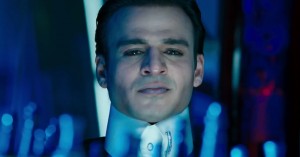 Vivek Oberoi is certainly having a fabulous 2013! With the birth of his first child, then Grand Masti – a super hit at the box-office and now, of course, fans finally got to see Krrish 3 and needless to say it is a superhero hit and it has only been in theaters a week. Not only were fans looking forward to seeing Hrithik Roshan step back into his hero avatar they could not wait to see Vivek as the villain Kaal. Fans and critics have raved about his performance in a character that Vivek says was one of the most challenging of his career. See what else the actor told us in this cool interview on all things Kaal!
What were you first impressions and thoughts when you read the script of Krrish 3?
I didn't have to think twice when I read the script of Krrish 3. I had seen Koi Mil Gaya and Krrish, both were exceptional films. I was curious and excited when I was asked to read the script. And the fact that Guddu Uncle wrote the role of Kaal keeping me in mind, it was such a big honour…a dream come true for me. I had read this mind-blowing script, and then to find out that this incredible character was written with me in mind, the feeling was surreal. For him to have so much faith in me to do this role was a big honour. From that moment I felt that I really had to work hard to give it my all and do justice to the magnificent role of Kaal.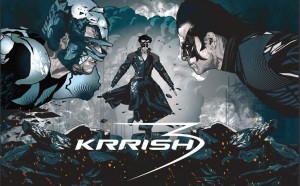 There are many sides to him, the wheelchair bound Kaal to the metal plated warrior, what was it like to play both those aspects and all the other shades and really sink your teeth into this character. Overall what was it like to play this super villain role in this film?
Kaal is a super villain and an aristocratic prince of darkness. His vengeance is so strong, his determination even stronger and being bound to a wheelchair made it all the more challenging to convey his emotions. But it was a really great challenge and the feedback I've received from the audience has been overwhelming.
This role was challenging on so many levels would you say it was one of the most difficult you have played?
Kaal was definitely the most challenging role of my career- I had to sit in a wheelchair and use only my eyes and two fingers to express everything which was so challenging! But, I really enjoy doing such characters. For me, it's all about the challenge and I'm constantly looking for roles which are new and challenging, I love variety.
Hrithik Roshan has been so supportive and praising of your performance in the film, how does that feel? What is it like to work with him?
Working with Hrithik was a lot of fun, he's such a talented, hard-working and selfless actor. He looked out for me on the sets and provided me with guidance when it came to a few of the action shots. Having the Roshan's praise my performance was really special for me, I'm happy I have made them proud.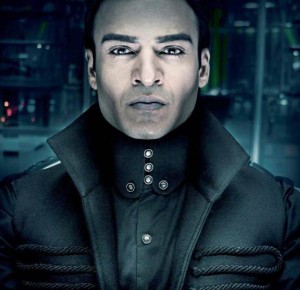 Overall looking back at the experience of working on this film, what would you say?
It has been a phenomenal experience and I enjoyed every moment of it – I have to say, even shooting in 50 degree heat wearing a 28kg metal suit! It was very hot, very uncomfortable but at the end of the day it was a great experience. To be part of the Krrish 3 team was a humbling experience and to play Kaal was a huge honour.
What are you proudest about with Krrish 3?
Now that the film has released, I have to say it's the feedback from my audience. In just a few days since the release of our film, Kaal's dialogues are already being repeated everywhere. Everywhere I go, people are saying "I like it". And even online, my twitter timeline's out of control at the moment but I'm so humbled by the amazing feedback from my audience. I'm so happy that the audience not only loved the movie, but loved my performance. As an actor, it's the best compliment I could ever receive!
Grand Masti and now Krrish 3 has a great opening and houseful everywhere. How excited are you and how does it feel to have 2 hits in a row?
It has been a very exciting year for me…from the birth of my little prince Vivaan Veer to Grand Masti becoming a huge hit and now the response to Krrish 3. It feels amazing to have two back-to-back hits, both have crossed the 100 crore mark. I'm very happy with the success of both films and I feel humbled by all the praise and love.
Krrish 3 released on the 1st of November and is in theaters worldwide.