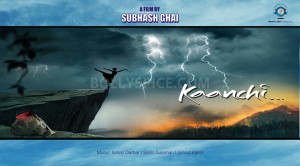 Subhash Ghai directorial movie Kaanchi has left for Nainital today for their next shooting schedule. In the beautiful hill station the team will shoot introduction of kaanchi's character – the innocent girl from the small village.
As we all know Subhash Ghai makes it a point to capture the best of the scenery and locations in his movies. Hence, you all can expect beautiful scenery of Nainital in Kaanchi captured flawlessly.
Kaanchi is slated to release on 30th August, 2013 starring Mishti, Kartik Tiwari, Rishi Kapoor and Mithun Chakraborty.