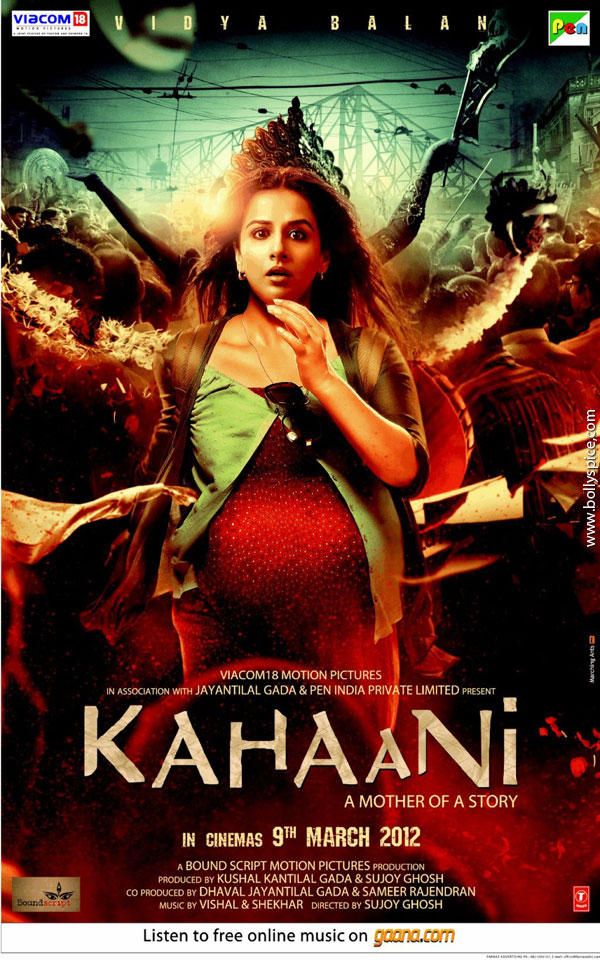 We have your first look at the trailer for Vidya Balan's new film Kahaani. The story follows an 8-months pregnant Vidya Bagchi who flies down to Kalighat in Kolkatta to  find of her husband Arnab Bagchi. Every thing that she knows about her husband turns out to be a lie. So now the question is does this Arnab Bagchi really exist? If not,> then how do you find someone invisible?
As seen on the poster the lead role is played by Vidya Balan, and she is joined by Parambrata Chatterjee, Nawazuddin Siddiqui. Looks like this will be deemed one of the best works by Sujoy Ghosh yet.
Check out this amazing trailer, make sure you watch to the very end!
httpvh://www.youtube.com/watch?v=CUj73MLqZoQ