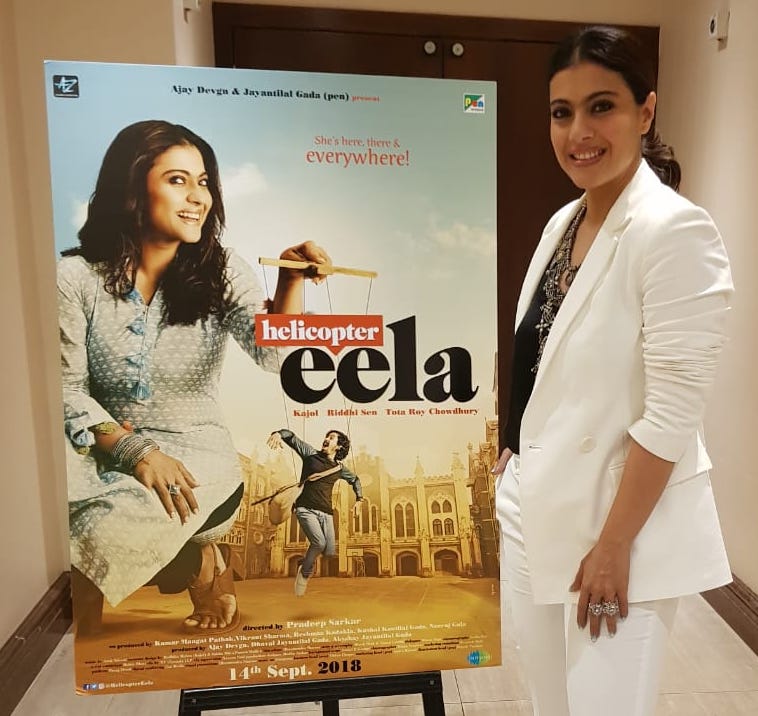 Bollyspice was invited to a special one on one in London, with Kajol Devgn to talk all things Bollywood, her latest release Helicopter Eela and balancing family life with work life.
The actress began with talking about the three-year gap between projects and the fact that this new film is another "comeback film". There was of course, The Incredibles 2, where she provided the voice of Elastigirl earlier in the year, but it has been 3 years between her presence on the silver screen in Dilwale and Helicopter Eela. "According to the media I am always returning after a hiatus! I don't actually remember how many comebacks I have had!"
"It isn't a comeback. It is just finding the right script and I am in no rush," she said as she talked about Helicopter Eela, based Anand Gandhi's Gujarati play Beta, Kaagdo.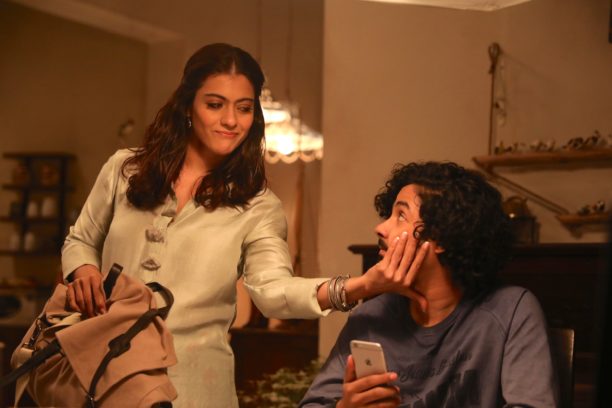 Talking about her role as Eela in the film, Kajol said, "As a mother, I felt a real connection with Eela's character. She loves her son unconditionally and has built her life around him. But as he grows up, she finds herself becoming more and more dispensable. She has also put her life and dreams on hold, like so many mothers do. This is a life situation that so many women face once their kids grow up. And, one that I will inevitably face is what do I do now? How do I hold on to my baby? In a way Helicopter Eela is a coming of age film more for Eela rather than it is for her son!"
When asked if she was a helicopter parent she candidly admitted that she was but not now. "That is the beauty of the role, every mother will be able to see a reflection of herself in Eela somewhere, you realise at some point that you have centered your entire life around your child or children that you lose a part of yourself. I have only just rediscovered my music collection and it is a wonderful feeling to rediscover a that part of yourself again."
Keeping with the parenting track Kajol said she found it hard when she left her daughter Nysa at home as she went for an outdoor shoot for the first time after she became a mother. "You have all these thoughts – but when I got home I realised she was fine."
Wondering how she balanced work life with home life she answered you just do it. "I come from a family where all the women worked. My grandmother worked, my mother worked and you just do it. It sets an example for my children that you will work. My son learns that his wife will work and it sets a very strong example as professionally she will be his equal and that is important especially in today's world for both boys and girls."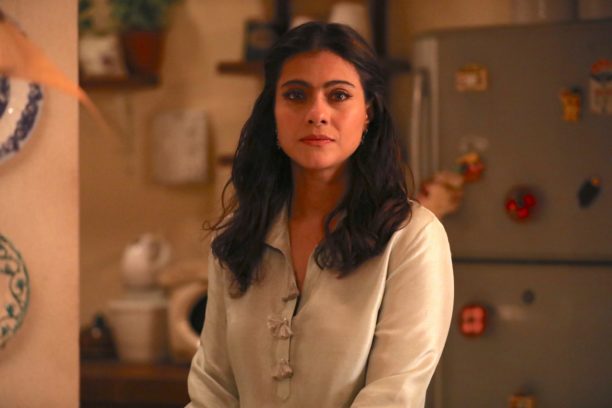 Stating that there is nothing on the horizon following the release of Helicopter Eela, Kajol mentioned that she didn't really mind who she worked with next. In fact, there wasn't an actor with whom she really wanted to work, instead she revealed, "I want to work with a good director." Asked who she thought was a good director she instantly said she believed husband Ajay Devgn was, "…because he has that mind, and vision."
So would Kajol be stepping into the shoes of a director anytime soon? Flatly refusing she said, "I don't! I am happy in front of the camera, I don't have the sensibilities required to be a director. Having said that Ajay doesn't seem to be in a hurry to team up – you know it is that ghar ki murghi daal wala haal…" she laughed.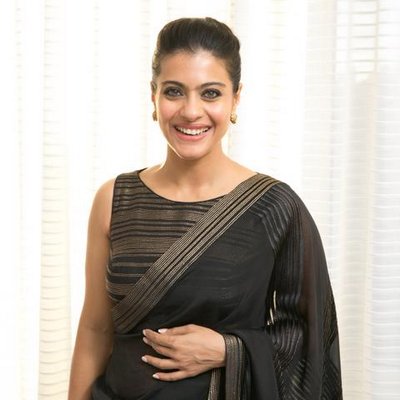 Having celebrated 25 years in the industry the actress said it is her professionalism when she takes on a role that makes give it her all no matter what. Revealing she had given 300% in each and every film that she had done whether she believed in them or not.
So what does she think the industry had taught her that she would not have learnt in any other industry? "That hard work and dedication to the craft pays. I never believed in just being better than somebody. Money never drove me to work. I do films that I like. I am still wanted and respected, which in itself is a good feeling, this was why I never believed in the number game. I was given a chance to focus on learning my craft. Adding, "When I first entered the film industry, there were expectations of me, of who I was and related to. Like Tanuja's daughter, Nutan's niece and Shobana Samarth's granddaughter. I had to live up to that lineage but I never took it seriously. Cinema today is different yes, but the pressure is also different, no one cared about your hair and makeup back then which is not the case now. I was just adamant about doing films on my terms," Kajol replied.
Helicopter Eela is in theaters now!