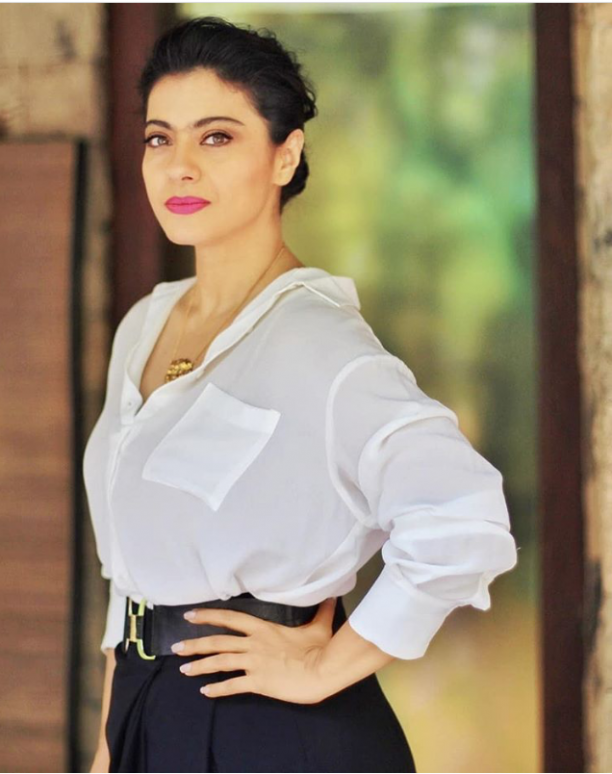 Kajol is a Bollywood legend. She has been part of the most iconic films in Indian cinema such as Kabhi Kushi Kabhi Gham, Kuch Kuch Hota and the longest running Hindi film in the history of Bollywood, Dilawale Dulhania Le Jayenge, still running at a cinema in Mumbai.
Married to actor-producer Ajay Devgn, Kajol has always been selective about her films and the roles she plays. With her latest film, produced by her husband, the actress takes on an important role in magnum opus saga.
Tanhaji: The Unsung Warrior also stars Ajay Devgn and Saif Ali Khan, lead roles. Directed by Om Raut, the film is set in the 17th century and based on the life of Tanaji Malusare, who was the military leader of King Shivaji, founder of the Maratha Empire. The film is out in UK cinemas today, 10 January 2020.
She spoke to BollySpice about the new film and much more…
You have been promoting the film for a while now. How has it been?
Its feels tiring but it's good and fun. I'm loving the reactions I'm getting from fans and media.
Is it easier to promote the film with your husband, who is also your co-star and producer of the film?
It's a little bit more convenient, isn't it? We miss each other less (laughs). Also, if I need to stay late for an hour or two, he'll take it for granted that I'll do it. I'm being overworked, so that's the downside (laughs). No, but he is a good producer and he doesn't overwork me too much.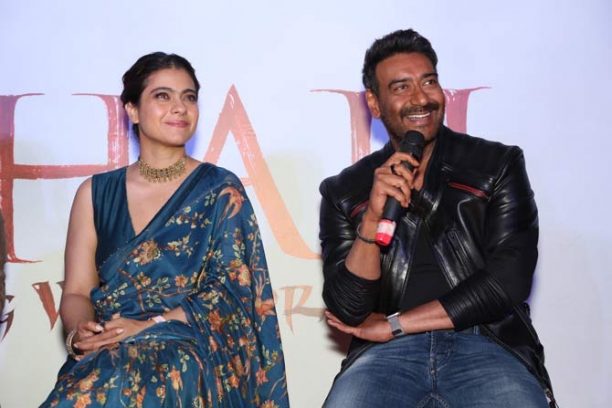 Shah Rukh Khan once said, "If Kajol isn't convinced of a scene, she won't do it". How does that work when your it's your husband film?
Yeah, that's pretty much me (laughs). Well, he better convinces me and work hard for it. The great thing about us is that we are very clear on things like these. He agrees with me, if I'm not convinced, he will ask why and listen to me. Either which way, he will convince me, or I will convince him. We understand each other like that. We work with it, rather than against it.
There was a rumour recently that you refused a film because the role wasn't strong enough…
That's probably true about ninety percent of films offered to me. It's a completely true rumour (laughs).
That's a good thing as we know you're selective. However, Tanhaji is a hero-oriented film so what made you come on board for this film?
Definitely, it is. There are no two ways about it. Every character in the film are defined so clearly, that it could not have brought into life without even one of them. Especially, Savitri's character, she is there for a reason. She is not an unidentifiable part of it and only there for the songs and three scenes. I can't explain it any better without giving away too much but whatever she has to say in the film, is important.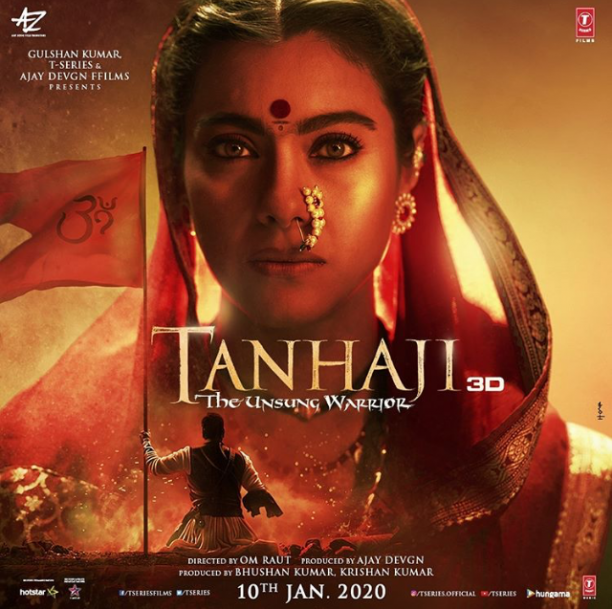 Similar genre films have done well at the worldwide Box Office in the last years. It seems experience films have been doing better recently…
It's definitively an experience. We are very proud of the VFX and the 3D in the film. Ajay is a complete proponent of it. VFX is not supposed to look like VFX; that's the whole point of it. You're not supposed to point at it and say "hey, that's a good shot." It's supposed to immerse you so deeply, that you don't realise it's happening. I hope that we have achieved that. That was our aim. I believe we have achieved creating that 3D experience. It's really something else altogether and is unseen in Indian cinema. We are very proud of it.
Movies are now on our fingertips with streaming services. Do you think this experience that you mentioned is what will drive people to the cinemas for Tanhaji?
I hope so and we have catered towards it. It's also a good film and that's the whole point. It's not just the experience but the film is entertaining and is well made. We worked hard to make it an entertaining good film.
You've worked with Saif Ali Khan on films like Hamesha and Ajay has had a few memorable films with him too…
Yes, but unfortunately you won't see me on-screen with him in Tanhaji. The first time we met for the film was during the promotional phase. Maybe, we'll do a film in the future together. You never know…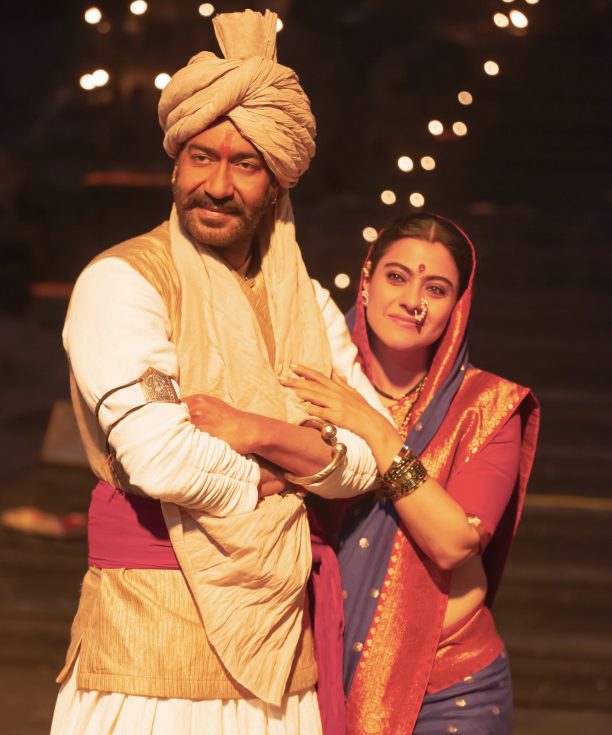 Songs have been an integral part of bringing people to the cinema. Do you feel this is still relevant?
I do believe that hit songs will get the audience to identify with the film more. However, I don't think in todays day and age, it translates into ticket sales. I really don't know where that is true. There are films and their songs have done exceptionally well and have done epically badly at the box office. We have some great music in the film, and we do our best to promote them as much as we can.
Your film career took off with movies that were often called as "overseas audience films" like Dilwale Dulhania Le Jayenge and Kuch Kuch Hota Hai. We are now seeing more pan-India stories being told in Bollywood. Why has it changed so much?
I don't think we made DDLJ or Kuch Kuch Hota Hai for an overseas audience or anyone in mind. We made DDLJ for ourselves (laughs). As actors, we don't think like that and don't sell ourselves like that. All we can do is pray and hope someone out there likes what we put out. Honestly, we can try and be pretentious as say it was marketed for this audience, but we would be lying. All we can do is go to the Temples and pray the film works.