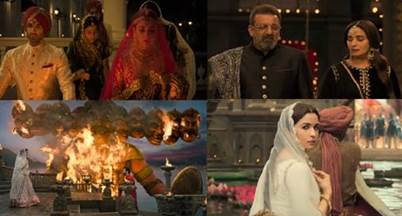 One of 2019's most anticipated Bollywood film KALANK has now premiered its first teaser trailer and the epicness of the teaser garnered rave reviews and over 26 million views in 24 hours and counting. This immensely exciting film features an all-star cast including Varun Dhawan, Alia Bhatt, Madhuri Dixit, Sanjay Dutt, Sonakshi Sinha, and Aditya Roy Kapur.
The teaser paints a tale of eternal love with strokes of drama, grace and passion set in the pre-independence era of 1945 India. As we said in our article about the teaser it is incredibly mind blowing, captivating, gorgeous with it's thrilling, absorbing and many other adjectives visuals leaving the audiences excited for more.
Now we have more about the film including the synopsis!
Kalank is an epic romantic drama of six enigmatic, esoteric and wistful characters entangled in search of love but separated by the dichotomy between the two worlds of Husnabad, a town in North India. The elite, opulent and solemn world of the Chaudhry family, and the wild, mysterious and musical underbelly of the town, Hira Mandi, clash when Roop Chaudhry encounters Zafar, a daredevil from Hira Mandi, unleashing deep-buried truths, secrets of betrayal and affairs that threaten to bring the both worlds crashing down. Set in 1945, in Pre-Independent India, Kalank is the story of a vivid and ethereal world, lost when the fire of Partition engulfs the city and the country. It's the story of the shades of Reds in their lives as they yearn for hues of love while Husnabad gets soaked in the reds of violence and revenge.
Madhuri Dixit is Begum Bahaar, then there is Sonakshi Sinha as Satya and Alia Bhatt as Roop. Varun Dhawan is the daredevil Zafar, who plays a bull-fighter, while Aditya Roy Kapur's essays the character of Dev Chaudhary. Last but definitely not the least is Sanjay Dutt as the "formidable" Balraj Chaudhary.
The screenplay of Kalank is by Abhishek Varman who also directed the film, it is produced by Karan Johar, Sajid Nadiadwala, Hiroo Yash Johar and Apoorva Mehta & Co-Produced by Fox Star Studios featuring music by Pritam.
The is a 15-year film in the making according to Karan Johar. At the teaser launch event he revealed, "After the release of Kal Ho Naa Ho in 2003, I shared the story of Kalank with my father. Since my father had knowledge about the subject… it became his dream to make the film." He explained further in a post he wrote on Instagram "A film I passionately believe in…the last film my father worked on before he left us….it was his dream to see this film come through….I couldn't fulfil his dream then….my spirit was broken….but today his wish has found a relationship with celluloid….the story of turbulent relationships and eternal love has found a voice….the film has been woven,nurtured and visualised by ABHISHEK VARMAN….and the film Is KALANK! Set in the 40's but it's heart lives on….. I am excited …anxious and emotional about this one…I do hope you join us on our path to undying love…..#KALANK"
As a bonus, check out these cool photos of the teaser which was launched at a special event attended by the entire cast.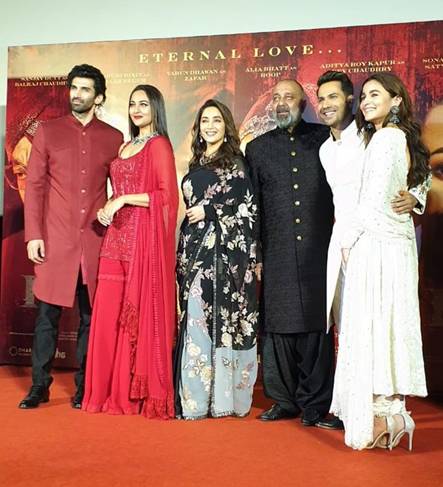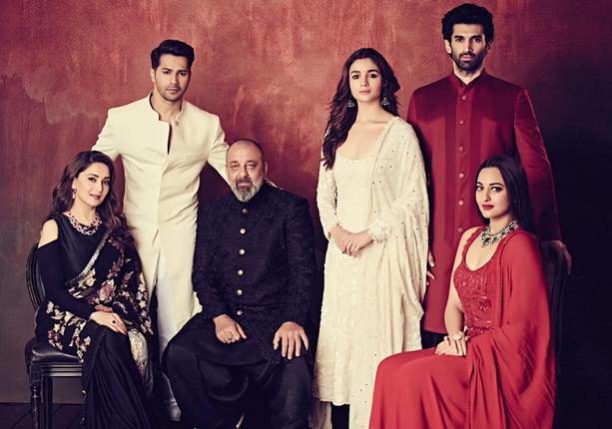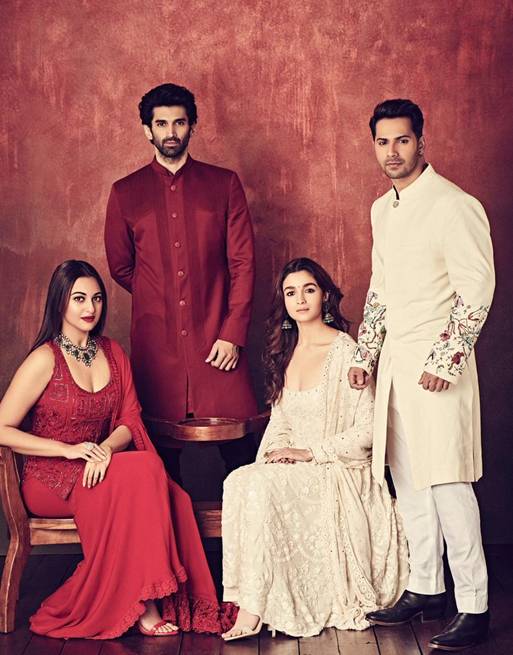 Kalank releases worldwide on April 17th and we cannot wait to see this epic tale of love come to life on-screen.