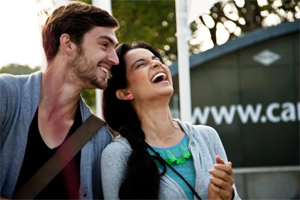 Kangana Ranaut, who plays the role of 'Rani', a simple, shy Rajauri girl in Queen, was very excited about shooting for the second half of the film. When the script was first narrated to Kangana, she loved how the story progressed. However, as the story entered the second half, the excitement was written clearly on her face. Her enthusiasm about shooting for the second phase of Rani's life was obvious.
Director Vikas Bahl admits, "Kangana's inputs played a huge role in shaping the character of Rani. Her excitement about shooting for the film, especially the second half, was natural, as she would finally get to transform and sport her infectious smile."
Actor Kangana Ranaut said, "I could visualize Queen having the best time of her life in the most beautiful places on Earth. I could not wait to get on my single honeymoon."
The movie is about Kangana going on her solo honeymoon to Paris, after being dumped at the altar by her fiancé. She finds new friends in a foreign land, lets her hair down and has the time of her life. This is the part where her character experiences a beautiful transformation. Presented by Viacom 18 Motion Pictures, Queen is a Phantom Production. The Kangana Ranaut starrer is directed by Vikas Bahl, and produced by Viacom18 Motion Pictures, Vikramaditya Motwane & Anurag Kashyap. Queen is scheduled for release on March 7, 2014.