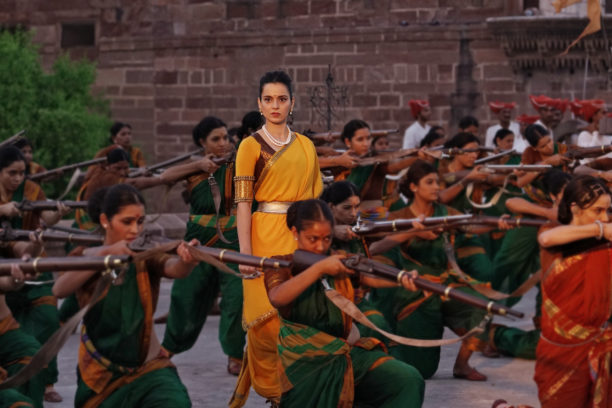 A story about Rani Laxmibai and her fight against the British East India Company, Manikarnika: The Queen of Jhansi releases in cinemas next Friday, 25th January 2019.
Actress and director of Manikarnika: The Queen of Jhansi, Kangana Ranaut has shared that the biopic has shaped up exactly the way she wanted. "We have stayed true to the spirit of Laxmi Bai as much as possible."
The film captures the life of the 22-year-old Queen of Jhansi who refused to cede Jhansi to the British Empire. She was the first woman in the history of India to fight against the British in the cry of Independence. Despite fighting a fierce battle, she was killed in the combat. This has now lead her life story and fight against the British to be a formidable tale of bravery, valor and women's strength to inspire generations to come.
About playing Rani Laxmibai, Kangana shared that her courage and fighting spirit resonated with her "Since childhood, I have been a firm believer of woman power…We need to recognise and respect their subtle strength."
Prasoon Joshi, who is undoubtedly one of the best writers that the Hindi film industry has not only has written the dialogues of the film but also the lyrics for the magnum opus. and He says no one else could have played her. "The extraordinary life of Rani Laxmi Bai is something which has always inspired every Indian, and was the reason for all of us to work together on this project." He adds, "For me Kangana as Rani Laxmi Bani was another key reason to do the film. She has the inherent emotion and talent required to play this role."
ICYMI