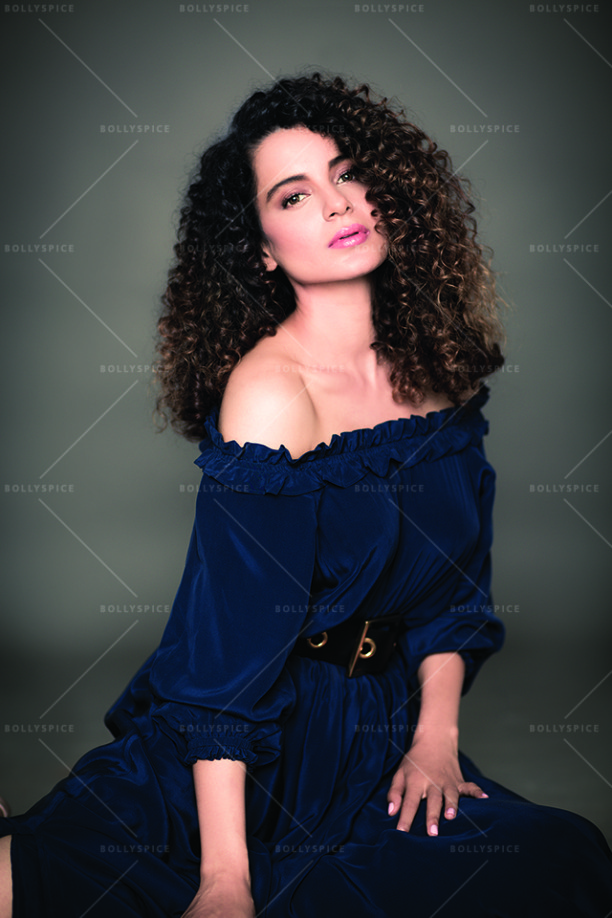 Kangana Ranaut is in no mood to let rumour mongering have it's way. Currently in London to speak at the prestigious Women in the World summit, after having attended a few shows at Paris Fashion Week, Kangana and her team were shocked at hearing the baseless rumours of the Ketan Mehta-directed biopic, Rani Laxmibai, being shelved.
Setting the record straight, Kangana says, "We are in Paris on our way to London when we got the news and we immediately called Ketan Sir as we got worried about the project. This is a magnum opus and it needs at least one year of pre-production which has started in full swing. We all have invested way too much in the film. Naturally, we panicked but in the past, too, we have been a victim of such fabricated stories which were spread to harm our projects."
Kangana is currently on a big career high having won the Filmfare and National Film Award for Best Actress for her performance in the comedy-drama Queen (2014). In 2015, the actress earned critical acclaim for her performance in Tanu Weds Manu Returns, a major commercial success. She has also become the Brands' favorite girl with almost 9 major brands in her kitty. Her film line up boasts of Vishal Bharadwaj's Rangoon, Hansal Mehta's Simran and Ketan Mehta's Rani Laxmibai where Kangana plays the warrior queen.
It may be recalled that not too long ago, the grapevine was rife with the speculation that Kangana has signed a film for Rs 11 crore and reportedly she was the highest paid actress in B-town. When asked about her being the highest paid actress, Kangana's manager said, "Kangana has signed all her films, and we have proudly gone on record and stated that she is the highest paid. Anyone disputing that can they please come on record to state which film and when was it signed that contradicts what Kangana's official spokesperson is saying. We never do underhanded shady stories."
The purpose behind circulating such fabricated stories making falsely claims that Kangana's film has been postponed its no rocket science. It's evident that someone who's unhappy or jealous of her success is trying to sabotage the project.
Ketan Mehta, the director of Rani Laxmi Bai says, "I want to laugh about these rumours floating in the industry. The film is very much happening as per schedule." Earlier, while announcing the project, Ketan had said, 'Kangana is perfect to play the warrior queen. She has liked the script. It's role of a lifetime. She is at the top now…she is doing good work. I think she was best for the film.'
Well! after getting the confirmation and clarification straight from the horse's mouth, its clear that there is no truth to these baseless stories and we'll soon see Kangana as the warrior princess in the magnum opus project as scheduled.