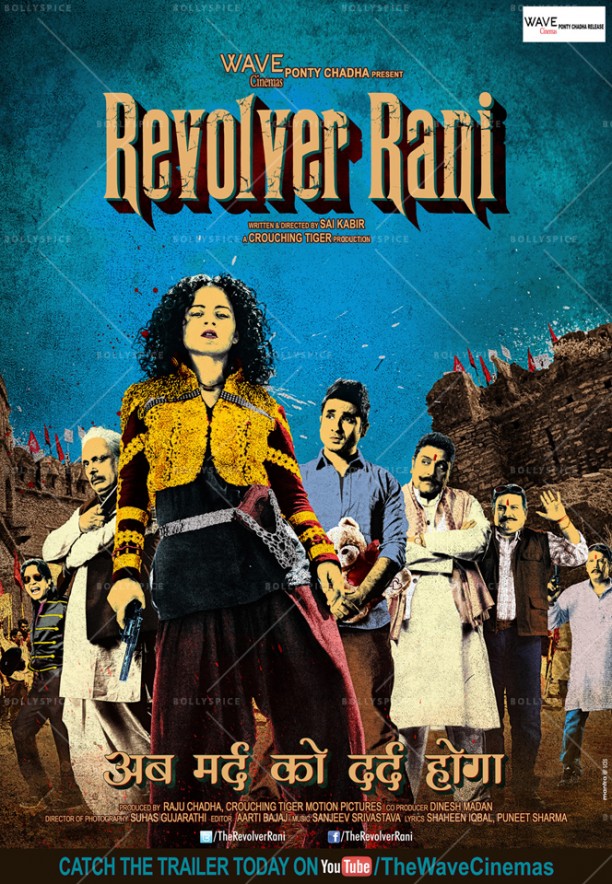 The Wild Wild West Of India will come alive this April with Revolver Rani releasing on 25th April. Starring Kangana Ranaut, Vir Das and Piyush Mishra, the movie is produced by Wave Cinema and directed by Sai Kabir.
Set against the backdrop of politics in Chambal and Gwalior, Revolver Rani is an unusual love story between Alka Gujjar (Kangana Ranaut) and her toy boy lover Rohan Mehra (Vir Das).
Popularly known as Revolver Rani, Kangana plays a politically active local who talks with guns easier than words. Manipulated by her uncle for his political motives, Vir Das also tries to get his way into Bollywood by wooing Rani.
Revolver Rani will see Kangana in an all new quirky avatar after her role as a simpleton in Queen. With power packed performances and intense action, Revolver Rani is all set to take us on a joy ride with this dangerously fun movie.