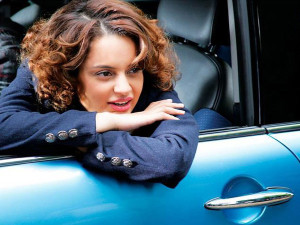 Kangana is known not only for her powerful acting but for her unconventional looks, especially her beautiful hair. But now the actress the parted ways with her stunning locks for Rangoon, since it required her to sport short hair. Kangana is the first among the contemporary lot of actresses to have cut her hair so short for a role.
Her character Julia, an actress from the World War II era, is partly inspired by Marilyn Monroe. She will be seen wearing halter neck maxi dresses, red lipstick and portray the ultimate seductress. Stylist Adhuna Akhtar helped Kangana achieve the desired look with soft curls since cutting her long curly tresses was a lengthy process.
As the film is set in the World War II era, there were no electronic rollers available during that time to make things easy. To maintain the feel and look of that time, the team had to use old techniques to give her hair those soft curls. The process was not very easy but the dedicated actor that Kangana is she didn't think twice before doing it.