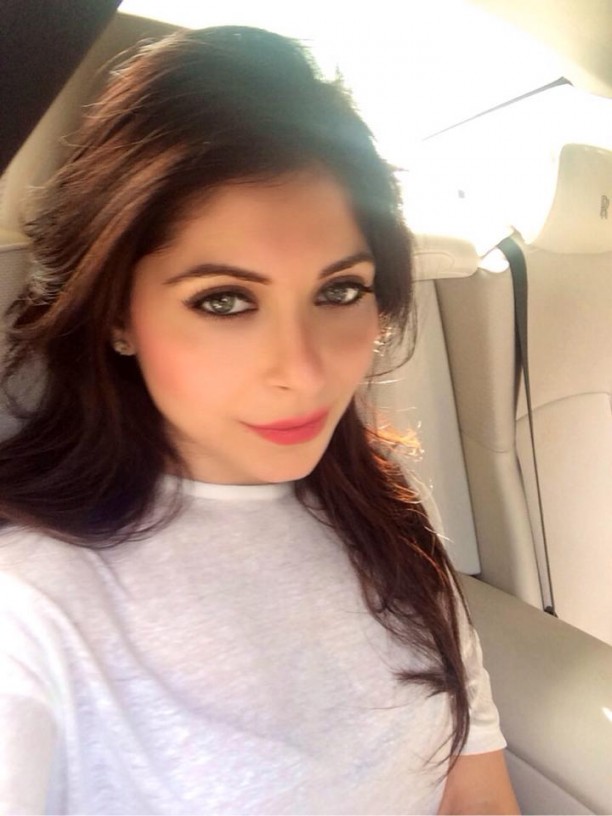 Singer Kanika Kapoor, in her very short career in Bollywood, certainly has made a name for herself with huge hits like 'Baby Doll' from Ragini MMS 2 and her newest sensation 'Lovely' from Happy New Year. The singer with the unique voice also has a song titled 'Kamlee' with Dr. Zeus on the HNY's OST. She is currently performing and thrilling audiences on the Slam! tour in the US with Shah Rukh Khan, Deepika Padukone and the rest of the cast of Happy New Year. Tonight they will be in San Jose and then they are off to London to perform at the O2 on October 5th.
We caught up with Kanika in between rehearsals for the Slam tour performance in Chicago. Check out what she had to say about the tour and about all things music!
Was singing something you always wanted to do?
Yes, I have been singing since I was six years old. I did my masters in Music from the Benaras Gharana because I grew up in Lucknow. I did classical singing for almost twelve years.
How did you get into the Bollywood music industry?
I started in London. I started working with Dr Zeus; we met and decided we wanted to work together. We started working on songs together and the first was 'Jugni Ji'. We launched that and it was such a huge, huge sensation. Because of that I got a lot of more work. Then 'Baby Doll' happened. And here we are now and I am never looking back now hopefully.
'Baby Doll' was such a huge hit tell us about that experience.
I think I was overwhelmed with the success of it. It hit me a bit late actually that it had become quite the rage because after 'Baby Doll' came out I was getting a lot of offers and I was actually so busy producing more work.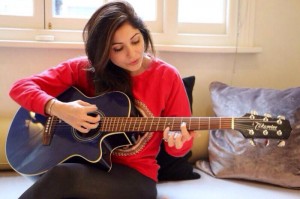 Tell us about recording your songs 'Lovely' and 'Kamlee' for Happy New Year.
Dr. Zeus and I made 'Kamlee' about two years ago and presented it to Shah Rukh. It was actually much slower and we changed it a little bit for this movie. And who better than Deepika? She looks sensational. I think it is amazing. I think it really suits her. I hope I can give her some more songs very soon.
We collaborated with Vishal Shekhar and that is how Lovely happened. It was nice to work with them. It was a different experience.
'Lovely' has hit over 5 million hits… how does that feel? Did you expect it to be this big?
No, no I didn't. We are actually getting about a million hits a day!
How would you describe your vocals, your voice has such an unique sound…
That is a tough one. (Laughs) I sing with my heart. I have had many experiences in my life. My voice and what you hear and what touches you, I think, is the last 15 years of my life. I think I put together my heart and my soul in my songs. Whatever I sing, whatever comes out of me really comes from my heart.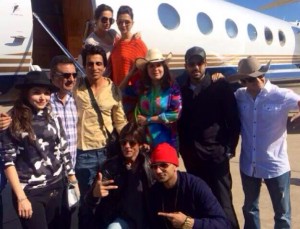 You are currently on tour in the US with Slam, what has the experience been like so far?
For me, it has been a once in a lifetime experience to be on tour with Shah Rukh Khan. It is quite a dream come true! It has been a huge learning experience for me. I am a new artist, I am new to Bollywood and to get this opportunity I am very thankful.
Each city has been very different; the crowd has been very different. I am amazed with the crowd; it has been exciting to see how everybody is dancing during the show. It is amazing, a great experience. I am looking forward to the rest of the cities. Every show just gets better.
It must be exhausting to go from city to city and show to show….
Oh yes, it is! We are on a two-day break but before that for almost 5 days and nights we did not sleep. It has been quite hectic, but it has been a lot of fun.
What do you love about performing live?
I think it is the whole interaction between you and the audience and connecting with your fans. It truly is an amazing feeling. It is a high. It satisfies you in many ways as an artist. To see the fans out there. The whole experience is amazing. I just want to go back and work harder and do more!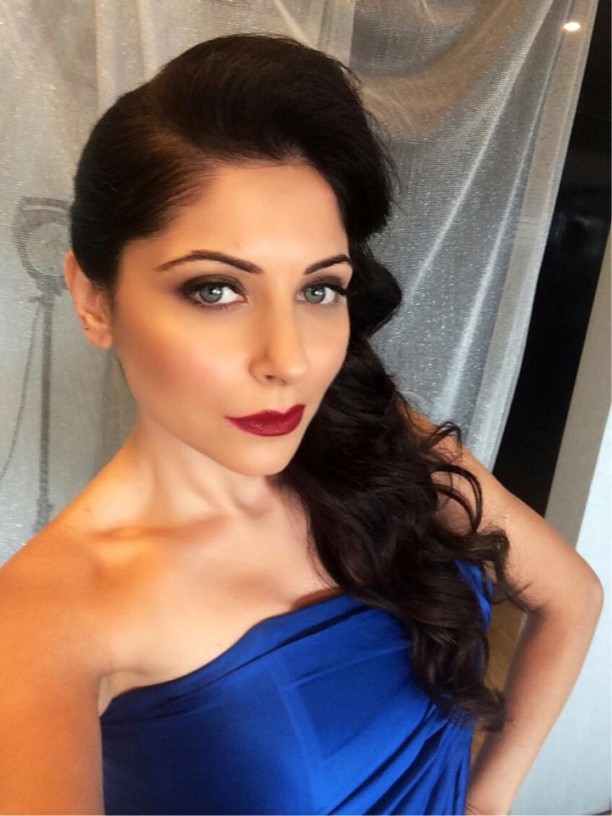 Then you are off to London, are you excited to perform at the O2?
Yes, yes my hometown! I can't wait to be there.
You also have another special event in London on October 4th; can you tell us about that event?
Yes, I am an ambassador for Pratham UK, which is a charity for underprivileged children's education. This is something that is very close to my heart. I feel that if I can make a difference in one person's life, one child's life, this is a very big thing for me and I do my best to do that. I am really looking forward to performing for them. It is a short performance, but it is going to be fun.
What will we hear from you next?
I have a couple of huge collaborations; a couple of very special collaborations, which I will be announcing very soon. Indian and outside of India, mainstream as well. I also am planning some singles. I have a lot of Bollywood movies that are coming up with my songs. I think I have sung for almost all of the actresses now. From now until next year I have a lot of songs coming out. I would like to insist and say that I don't want to be typecast as an item girl singer. I am doing a lot of very soulful music as well.
A message to your fans our there?
Keep trying, never give up! If I can do it, anyone can do it!
With that she had to go back to rehearsal. We would like to thank her for taking the time to talk with us.