Star World's flagship show, Koffee with Karan, is back with a brand new season and we cannot wait to see Season 5's line-up of celebrities as they face the wit of Karan Johar's wit and endless questions on the hotseat! As the wait becomes unbearable, things sure are heating up on the sets of Koffee with Karan as the acclaimed prolific Bollywood filmmaker shot for the promo today!
Season 5 of the much loved show promises to be bigger and better than ever with more banter, candid conversations oozing with glamour and style, and some scintillating not-so-secret confessions! Koffee with Karan Season 5 will be coming soon on Star World and Star World HD and the wait seems never ending!
Temperatures are sure to soar and there are some exciting changes coming up! Check out the picture Karan teased fans with on Twitter today. (Hint – Notice anything different about the iconic Koffee mug?)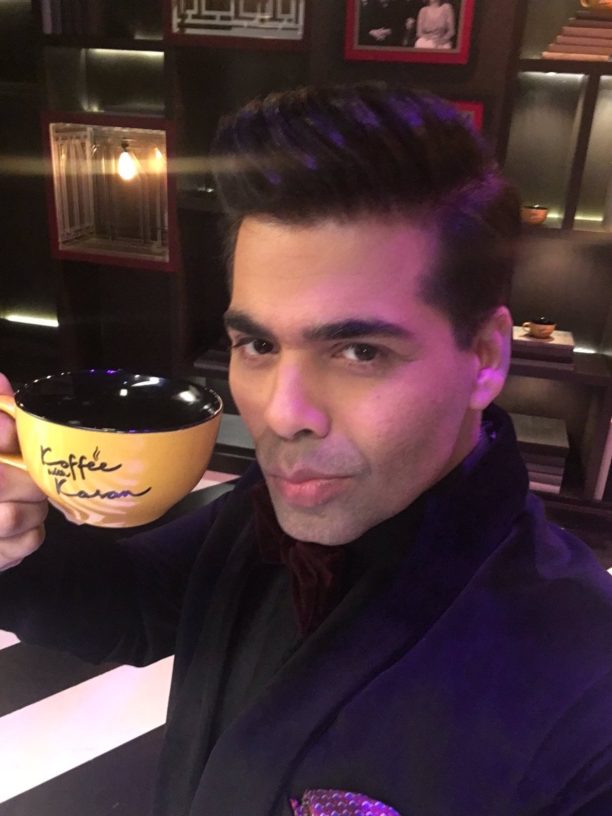 Stay tuned, we will have all the Koffee with Karan news!