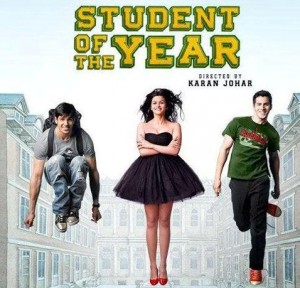 The upcoming Dharma productions project, Student Of The Year has been making news ever since it was first announced.
While the movie is being shot outdoors, director Karan Johar just cant get enough of praising the cast and crew of the movie.
Karan Johar tweeted that the shooting of Student Of The Year is on a high pace in Dehradun. They have really early mornings with foggy evenings, but everything is great because of a great cast and crew.
The movie starring Aliya Bhatt, Siddharth Malhotra, Varun Dhawan and Rishi Kapoor. It is scheduled to release in summer, 2012.
Karan Johar's Tweet: "Been shooting at a hectic pace in Dehradun… early mornings… foggy evenings!!! But alls good because of an outstanding cast and crew!!!"