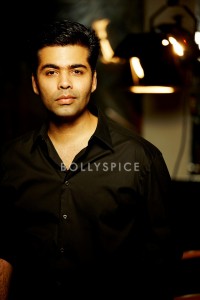 Hitting theaters on November 28th is the Karan Johar produced, Rensil D'Silva directed Ungli, the edgy film, with a noir comic twist. The film stars Emraan Hashmi as the rebel leader Nikhil, Kangana Ranaut as the spirited Maya and Randeep Hooda who shines as cheeky rebel Abhay. Ungli also features a terrific supporting cast that includes Neil Bhoopalam, Angad Bedi, along with Neha Dupia and Arunoday Singh. Plus Shraddha Kapoor makes a special appearance in an item number not to be missed.
Set in a sprawling metropolis, where corruption, intimidation and violence are a way of life. It is a city that never sleeps, the underworld is at full force, led by a sinister mob that demands obedience and respect. Enter five rebels, who decide that they have had enough of the corruption that has blighted their city, and so decide to unite and expose the corrupt through whatever means necessary. The only thing that stands in their path is a tenacious police officer named Kale, portrayed by veteran actor Sanjay Dutt.
Karan Johar recently sat down to answer a few questions about the film. Check out this short but cool Q&A.
What should people expect from Ungli?
It is Dharma's first film with Emraan and has a very different plot to the kind of subjects we have explored in the past. Rensil D'Silva has put his heart and soul into this one. The film follows a group of friends who have had enough of the corruption that faces them every day and decide to take it upon themselves to change things.
How did you feel when you found out you would have to delay the film?
It was really stressful at the time, both Rensil and I both felt under huge amounts of pressure and neither of us knew exactly what was going to happen. When something like that happens during filming it can often be the end of the film. We still had a number of scenes to shoot and without Sanjay it just wasn't possible. Fortunately we were able to complete the film and I think that the delay has actually helped the film overall, I am really happy with how Ungli has turned out.
Why did you decide to include Shraddha Kapoor in this film?
I have been a big fan of Shradda's work for a while now and thought she would be perfect for the song. I know she hasn't really done anything like this before so I thought I would offer it to her. When I spoke to her she was really excited about the opportunity and was excited to do something new! It worked out really well in the end, Shraddha and Emraan worked perfectly together!

How was it working with your mother to produce this film?
We have worked together on a number of films now and I have always enjoyed working with her. I have heard stories of people hating working with their family but I personally find it really easy. We have a great working relationship and we both know what we like and dislike. She is fantastic at what she does and given the opportunity to work with her on this film was great.